Classic Film Series To Show "Gandhi" Jan. 22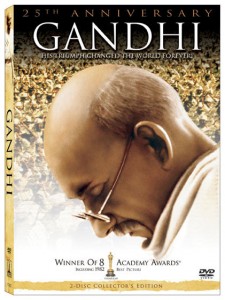 The film "Gandhi" will be shown on Saturday, Jan. 22 at 6:30 p.m. in Wharton Auditorium. The film is being presented as part of the Classic Film Series sponsored by Southwestern's Communication Department.
"Gandhi is a 1982 biographical film based on the life of Mahatma Gandhi, who led the nonviolent resistance movement against British colonial rule in India during the first half of the 20th century. The film was directed by Richard Attenborough and stars Ben Kingsley as Gandhi. They both won Academy Awards for their work on the film. The film was also given the Academy Award for Best Picture and won eight Academy Awards in total.
The film is being presented free to the public.
There's a new way for students and faculty to stay notified about on-campus emergencies. E2Campus is a program that sends alerts to the student body via text message.  Now Southwesterners
The Charley Wootan Grant Program will award grants for the 2013-2014 academic year totaling $2.5 million to students who are Texas residents pursuing a degree at a four-year school. Students
The 21 students who comprise Southwestern Adventist University's University Singers will travel to Little Rock, Arkansas on Friday. They will be the featured music during an evangelistic crusade held at