Valentine's Day Banquet Set for Feb. 14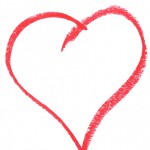 Southwestern's Gospel Choir is hosting a Banquet for Valentine's Day, to be held Monday, Feb. 14 from 7 to 10 p.m. in the Harmon Hall Basement.
Themed "A Night In Paris," the banquet will include fine dining, seranades, and fellowship. Ticket prices range from $5 to $12, depending on package options. For information and tickets, contact any Gospel  Choir member.
Noted C. S. Lewis scholar Louis Markos will be the featured speaker for the 2011 Convocation at Southwestern Adventist University. The annual event is scheduled for the Keene Seventh-day Adventist