Valentine's Day Banquet Set for Feb. 14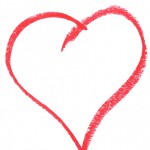 Southwestern's Gospel Choir is hosting a Banquet for Valentine's Day, to be held Monday, Feb. 14 from 7 to 10 p.m. in the Harmon Hall Basement.
Themed "A Night In Paris," the banquet will include fine dining, seranades, and fellowship. Ticket prices range from $5 to $12, depending on package options. For information and tickets, contact any Gospel  Choir member.
Steve Jones, professor of history and social science at Southwestern, does more than just fascinate students with his wisdom of all things war and history.  He is the new U.S.
Southwestern Adventist University's Department of Music will present its annual Choral Christmas Concert tomorrow at 8 p.m. in the Keene Seventh-day Adventist Church sanctuary. This concert will feature the Mizpah
The last week in September is set aside as the annual Spirit Week at Southwestern Adventist University. Last week's activities featured some crazy costumes to go along with the wacky