CABL Announces Second Color Run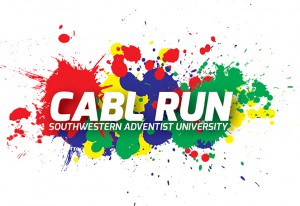 CABL (Collegiate Adventist for Better Living) is hosting its second Color Run. The CABL Run is a 5K around Keene with five paint stations to run through. The run starts in front of the Student Center and ends there as well. A continental breakfast will follow after the run.
Southwestern students can register at the cashier window located in Findley for $10. Anyone else interested in registering can do so at www.swau.edu/run. The fee for nonstudents is $15 and each participant receives a free t-shirt and packet of paint. The run is on Sunday, Nov. 3. Registration begins at 8 a.m. and the run starts at 9 a.m.
For more information, contact Austen Powell at austenpowell@swau.edu.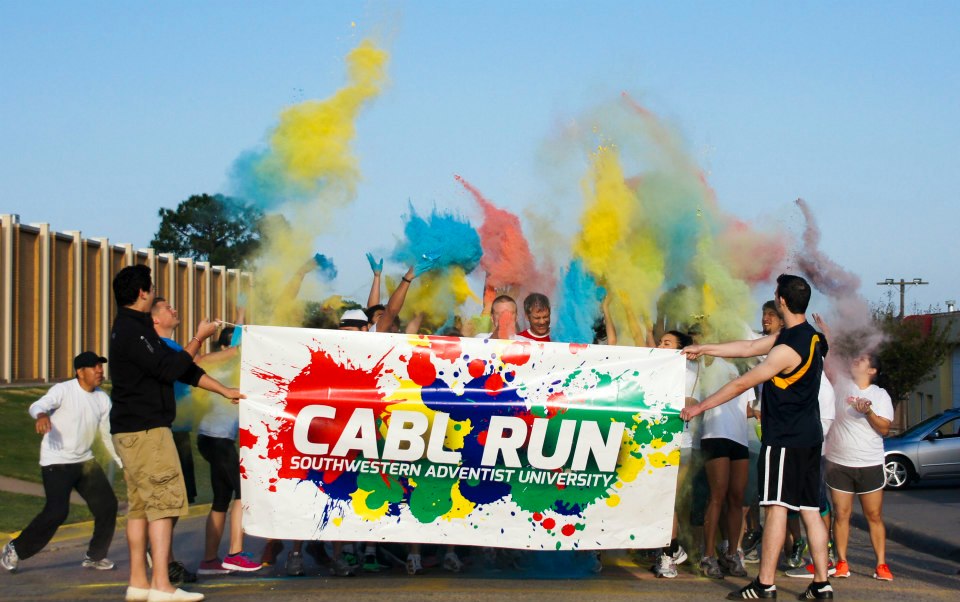 Saturday Jan. 28 marked the end of Southwestern's 22nd annual Hoops Classic. This year's event drew 48 teams from all over the United States and Puerto Rico. Each team displayed
The second annual Powder Puff Football games are Saturday night, Sept. 15. Southwestern students compete, class against class, to win the football championship. The catch: ladies play while men cheer
The Southwestern Brass Ensemble played, the professors, administrators and board members entered in traditional robes, and Southwestern Adventist University's annual Convocation Service marked the official beginning of another school year.