University Adopts New System for Textbooks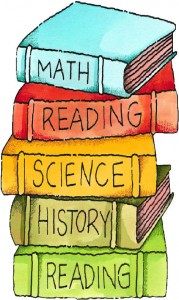 The announce-l notice reads: "University Bookstore Sale: 50% Off All Items in Store!" And in a sense, it's a going-out-of-business sale.
But that's good news for students.
Southwestern Adventist University is closing the doors of the old University Bookstore and implementing a new approach to buying and selling textbooks.
"We're moving to an online bookstore," Ben McArthur, vice president for academic administration explains. "Starting this fall, students will be able to buy new, used, and e-textbooks (when available) and even rent textbooks for the semester.
"Those of us who are traditionalists hate to see brick-and-mortar bookstores disappear, but the virtual bookstore will offer more flexibility and in many cases better pricing."
Students interested in selling textbooks can still sell their textbooks at the on-campus University Bookstore, or can sell them online. On-campus buyback is scheduled for Monday, May 2 from 4 to 7 p.m. and Tuesday, May 3 from 9 a.m. to 5 p.m. Students can also sell their books for cash or for credit at the new online bookstore through May 18.
The new online bookstore is available at http://bookstore.swau.edu. Shipping is free.
(edited by Jalen Wells) The department of music at Southwestern Adventist University is an academic department with a primary purpose of training and equipping professional musicians. There are three areas
University President Eric Anderson and Loretta Anderson, director of Hopps museum, are among the faculty and staff to greet students at 2012 Handshake for Southwestern Adventist University on Aug. 20.
In Unity is an a capella group that has been singing for the Lord since September of 1991.  Most, if not all, of the members are Southwestern alumni, and the