University Adopts New System for Textbooks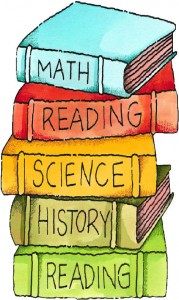 The announce-l notice reads: "University Bookstore Sale: 50% Off All Items in Store!" And in a sense, it's a going-out-of-business sale.
But that's good news for students.
Southwestern Adventist University is closing the doors of the old University Bookstore and implementing a new approach to buying and selling textbooks.
"We're moving to an online bookstore," Ben McArthur, vice president for academic administration explains. "Starting this fall, students will be able to buy new, used, and e-textbooks (when available) and even rent textbooks for the semester.
"Those of us who are traditionalists hate to see brick-and-mortar bookstores disappear, but the virtual bookstore will offer more flexibility and in many cases better pricing."
Students interested in selling textbooks can still sell their textbooks at the on-campus University Bookstore, or can sell them online. On-campus buyback is scheduled for Monday, May 2 from 4 to 7 p.m. and Tuesday, May 3 from 9 a.m. to 5 p.m. Students can also sell their books for cash or for credit at the new online bookstore through May 18.
The new online bookstore is available at http://bookstore.swau.edu. Shipping is free.
The Southwestern Biology Club will host a MCAT (Medical College Admission Test) Panel Discussion on Feb. 8.  The discussion will feature three students who already took the MCAT, who will
The ninth annual Resurrection Pageant portraying the last week in the life of Jesus including His trial, His Crucifixion, and His Resurrection will be presented by Southwestern Adventist University, the
Southwestern will host its first intercollegiate basketball invitational this weekend, featuring eight different teams, including Southwestern and Andrews University. The remaining six teams are local colleges and universities that Southwestern