High Schoolers Win Scholarships at 48-Hour Film Challenge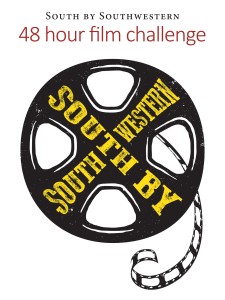 Southwestern Adventist University's Department of Communication wrapped up its second annual 48-Hour Film Challenge with an award ceremony for the participating high school students on Saturday night, March 25.
This formal event at Wharton Auditorium featured a red carpet and ten awards that were presented to the competing teams. Each film was recorded on cellphones, shot and edited by the 12 high school teams over two full days.
The list of the schools that won, the name of their film and the awards are as follows:
North Dallas Adventist Academy (1) – Purus: People Choice Award
Dallas Christian Academy – Star Wars: Best Use of Cactus
Chisolm Trail Academy- Top Gun Campus Security: Best Production Design
Calexico Mission Academy- Blinded: Best Cinematography with a $250 scholarship for participating students
Burleson Adventist Academy (1) –The Set: Best Screenplay and a $500 scholarship for participating students
Jefferson Christian Academy- Salvation: Best Editing
Alvarado High School (1)- Prickly Love: Best Director (Adrian Carroll)
Alvarado High School (2)- Cactus Noir: Best Actress (Lily Bost)
Burton Adventist Academy (1)- The Set: Best Actor (Caleb Pierce)
Calexico Mission Academy- Blinded: Best Film and $1000 scholarship for participating students.
Films will be uploaded to the Southwestern Adventist University YouTube Channel.
Southwestern Adventist University's Mizpah Gate sustained serious damage this morning when a car crashed into the monument. The car, traveling north on South College Drive, hit one of the main
Southwestern Adventist University will be taking its students to Zero Gravity Thrill Park in Dallas on Saturday, Oct. 23. Buses will leave from the library parking lot at 7:15 p.m.