Evensong Worship Meets Each Saturday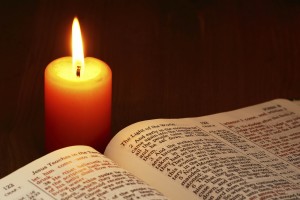 Evensong worship at Southwestern Adventist University is a time to enter into the presence of the Lord.  It is a worship service unlike any other on campus.  The goal is to praise and thank God for everything he has done for us.
A prayerful and reverent attitude permeates the room as a candle is lit to start the service.  There is no sermon, but instead beautiful music, scripture, responsive reading, and ultimately prayer.
All people are invited to attend Evensong.  It takes place every Saturday night at the Keene Seventh-day Adventist Church. The service starts at 7:30 p.m., just before sunset.
Old faces met new as academy seniors visited Southwestern Adventist University for "University Days" Oct. 20-24. It was a time for academy students to discover what life is like as
Keene might be getting a recycling plan soon, thanks to a club that Philip Jackson, a 62-year-old retired firefighter and fire science major at Southwestern Adventist University, is starting. Jackson
Tomorrow is the last day for students to enter this year's Creative Writing Contest sponsored by the Rough Writers, Southwestern's student creative writing club. Those who enter either short story