Barn Bash Slated for Tomorrow Night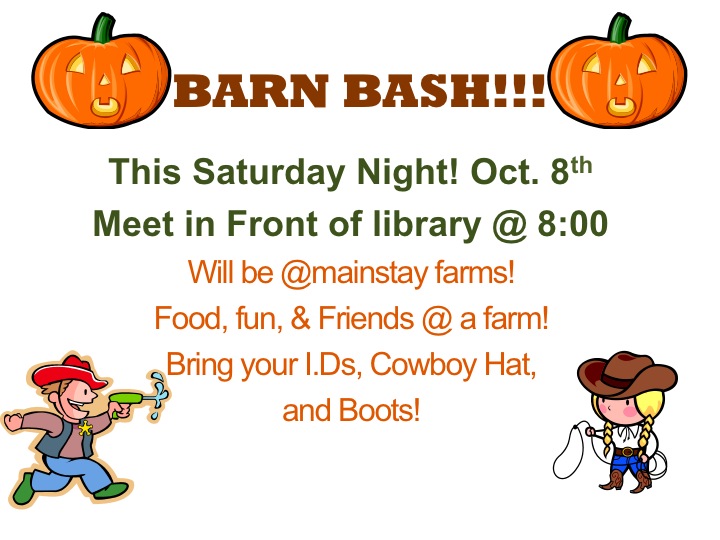 It's that time of year for the annual Southwestern Barn Bash.  Students of Southwestern Adventist University are invited to pull out their cowboy hats, cowboy boots, and student IDs, for a night at Mainstay Farms.  Food, and games will be provided. Those who are interested in attending should meet in front of the library at 8 p.m. this Saturday night.
"Carving the Character" is the theme for fall semester's Week of Prayer hosted by Southwestern Adventist University on Oct. 18-23. This semester's Week of Prayer will have a different structure
It's not very often that Southwestern Adventist University is visited by film makers, which makes this week's visit by award-winning documentary film producer, director and writer Peter Frumkin very special.