Barn Bash Slated for Tomorrow Night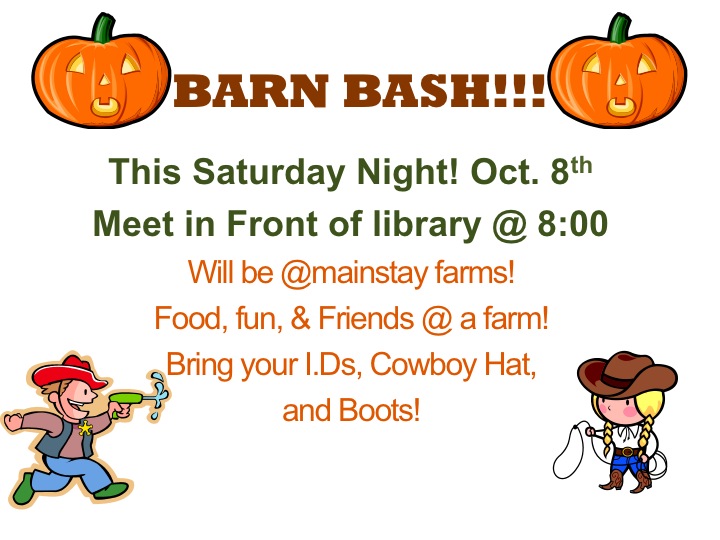 It's that time of year for the annual Southwestern Barn Bash.  Students of Southwestern Adventist University are invited to pull out their cowboy hats, cowboy boots, and student IDs, for a night at Mainstay Farms.  Food, and games will be provided. Those who are interested in attending should meet in front of the library at 8 p.m. this Saturday night.
Southwestern's student association has two activities taking place this weekend. On Saturday at 8 p.m. karaoke will be held in the Scales Hall pit. Popcorn drinks, and prizes will be
James The now serves as Southwestern's new Dean of Students.
After nine years as president of Southwestern Adventist University, Eric Anderson announced yesterday his intention to retire.  Speaking to a regular meeting of University faculty and staff, Anderson said, "My