Barn Bash Slated for Tomorrow Night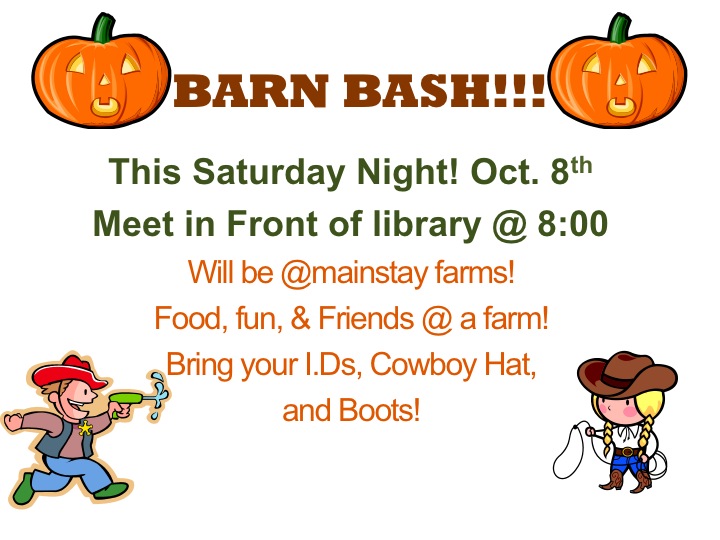 It's that time of year for the annual Southwestern Barn Bash.  Students of Southwestern Adventist University are invited to pull out their cowboy hats, cowboy boots, and student IDs, for a night at Mainstay Farms.  Food, and games will be provided. Those who are interested in attending should meet in front of the library at 8 p.m. this Saturday night.
Every spring break for 18 years Southwestern's nursing department has gone to the Dominican Republic for their mission trip. Several nursing students are returning this year, along with their instructors.