88.3 The Journey Completes Sharathon (VIdeo)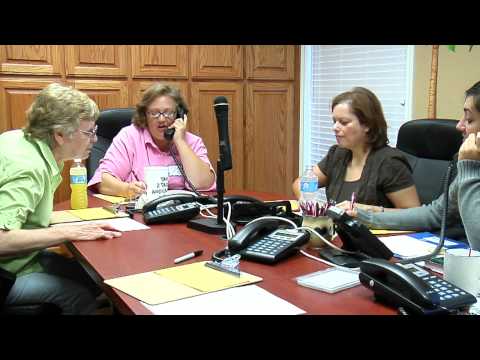 Southwestern's radio station, 88.3 The Journey, raised over $43,000 in its fall fundraiser "Sharathon." The goal for the entire year is to raise $135,000.
"We're trying to grow to a level that the station can support itself," says Mike Agee, general manager. "We were talking about a $75,000 goal, here in the fall, then do the remainder in the spring. God is faithful; he will provide what we need to get through the year."
Sharathon is a two-and-a-half daylong event for raising money. ShareHim, an organization designed to help radio stations raise money, workers host live shows throughout the event, asking people to donate.
Volunteers also come to answer phones and provide food to share with those who come to the station.
"Our station is all about listener support," said Agee. "If listeners aren't involved in our ministry, or don't share their resources, it makes it hard for us to do our work."
For the full week before finals, students hurry to cram in the last few minutes of studying for exams before leaving for the semester. This week, better known as Dead
When a nursing student reaches their second semester of their junior year, they dedicate and commit themselves to the profession of nursing in a special ceremony. During the service the
This weekend's spiritual events include vespers, afterglow, Sabbath school, church, inreach & outreach, vespers concert, and a Young Adult Festival of Worship. Friday night worship will begin at 8 p.m.