Welcome at the Mizpah Gate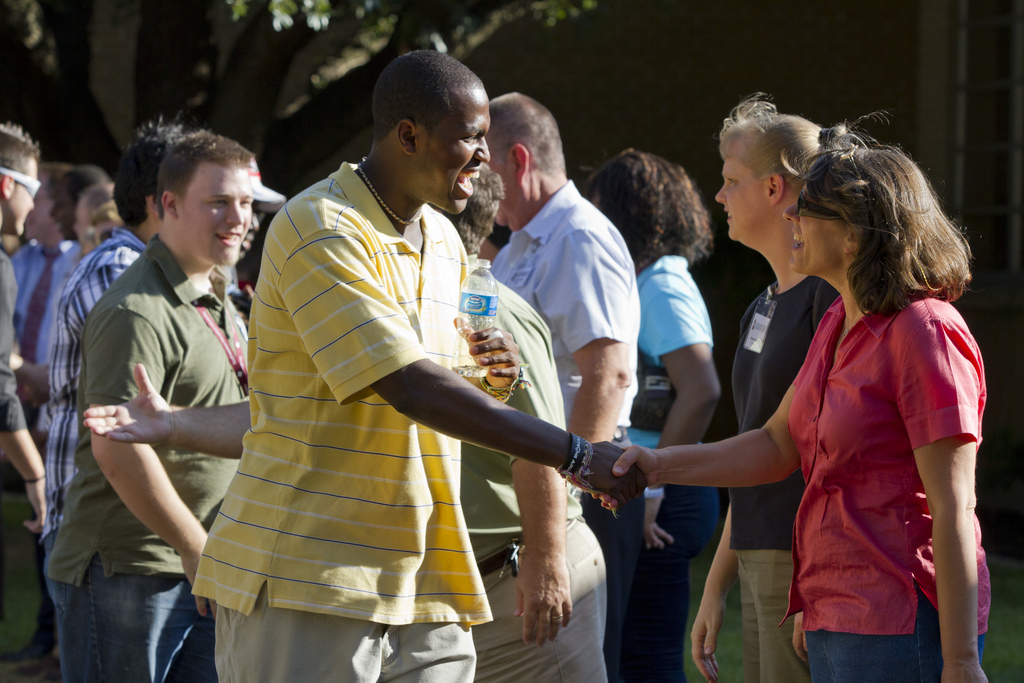 Elizabeth Bowser and Wanda Agee (right) are among the faculty and staff that welcome a large number of beginning freshmen and their families to the Southwestern Adventist University family on Wednesday. The meet-and-greet followed a solemn ceremony at Keene Seventh-day Adventist Church and the Mizpah Gate, where parents placed hands on their children's heads and prayed over them before releasing them into the academic world. The evening wrapped up with a dinner for freshmen and their families with each department faculty in the Leiske-Pultar gymnasium.
James The now serves as Southwestern's new Dean of Students.
Fourteen academy and high school teams from all over the U.S. recently descended upon the campus of Southwestern Adventist University for "South by Southwestern," this year's Brain Games competition. Hosted
The Senior Class has organized as of Friday, Sept. 3. Senior class voted to elect Lauren François as their president.  She will be assisted by two vice president:  Delia Del