University Singers To Perform in Little Rock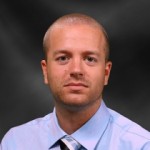 The 21 students who comprise Southwestern Adventist University's University Singers will travel to Little Rock, Arkansas on Friday. They will be the featured music during an evangelistic crusade held at the Little Rock Seventh-day Adventist Church on the campus of Little Rock Adventist Academy.
According to choir director Jonathan Wall, The University Singers will perform a sacred concert on Friday, Oct. 22 and will provide music during the worship hour on Saturday morning.
The University Singers, Southwestern's traveling choir, took their first of many tours this school year on November 11 and 12.  On these tours, they use music as a special ministry
SKYWARN is a group of volunteers who keep their eyes on the horizon for severe and dangerous weather.  Every year, SKYWARN, along with the National Weather Service (NWS), hosts a
Cycling to from Dallas to San Antonio next summer was a recent decision the Southwest Region Conference of Seventh-Day Adventist executives voted on. The Tour de Youth cycling event will