The Great Disconnect: Part II The Student Association Is You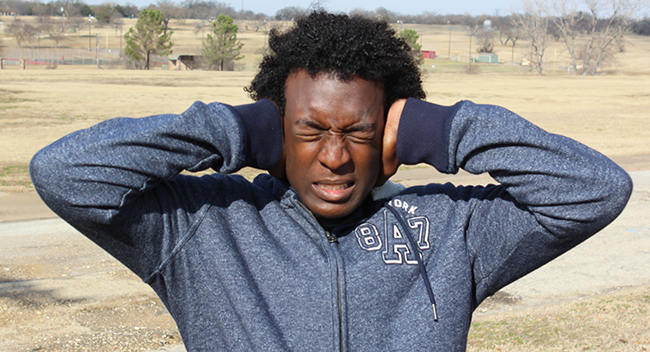 As part of an investigative journalism project for our Reporting III class, my fellow classmate, Jordan Greene, my professor, Glen Robinson, and I decided to look at the relationship between the student body and Student Association during Fall Semester, 2016. My role in this research project was to gain the perspective of the Student Association and its sponsors, as an institution and not individuals, in response to what the student body had to say about their relationship with the SA. My interaction and interviews with many of the SA officers and sponsors led me to new insight and perspective in regards to the SA's relationship with the student body.
Lack of communication, misdirection, apathy, abuse of power, and accountability: those are just some of the few problems that students across Southwestern pointed out when describing their relationship with the student association. As my classmate Jordan Greene stated in yesterday's article, students have many concerns when it comes to the structure and leadership of SA, a problem that has been ongoing for a very long time. I was able to grasp the perspectives of many SA officers as they responded to student comments about their leadership and structure. As Greene stated, SA is supposed to be a representation of the student body, a medium through which the voice of students' opinions and concerns can be heard and portrayed.
For the most part, SA officers that I talked to agreed with students that there is a problem. "There is a huge disconnect between SA and the student body, and that's in large part due to a lack of communication between both parties," says Benjamin Saint-Jean, student association vice president.
Lack of communication is impeding a strong relationship between the student body and SA. But whose fault is it? Are the students at fault for not voicing their concerns and opinions to the SA? Or is the SA wrong for not taking the initiative and going to the student body to ask for their opinion?
The perception is shared by many students that that SA is just a social committee, with their primary role and function to create social events for the student body, while ignoring all other aspects and needs of students. Heidi Dart, student association president, confirms this prevalent belief.
"SA lacks consistency when it comes to events and structure," says Dart. "We need to do a better job of planning events that aren't just social escapades but that help students academically and spiritually as well."
Officers that I spoke to also pointed out that many of them neglect the people who voted them in or abuse the amount of authority that they have. "Sometimes I think SA officers forget who they got elected by and just focus on their position and power," says Matthew Hanson, ministries vice president.
Abuse of power and negligence is a major concern for the student body. Students want to feel like they are being represented within the SA and that they have a say when it comes to events and major decisions. However, if SA officers continue to neglect the voice of students and abuse their power, then the divide between the student body and SA will only continue to expand.
Direction is a powerful thing. Direction allows us to feel secure about where we are going, whether it be now or in the future. Direction is a safeguard to our goal and ambitions. However, misdirection is something that that was suggested during my sit-down with Hanson.
"SA has an issue of misdirection," says Hanson. Hanson expressed how many officers misdirect our student body by making promises and developing projects that they can't or don't want to accomplish just to be voted in by their peers. This problem isn't just a huge concern for the student body, but it should concern our Adventist institution as well. Southwestern students want an SA and university that strives to accomplish whatever goal and promise that is given to them. However, if SA officers are misdirecting and misleading them, then the lack of trust students have in the SA will continue to decrease, if there is any trust by the students left in the SA at this point.
The most surprising aspect and finding that I came across in my research was that many of the SA officers and sponsors admitted that the lack of communication and interaction between SA and the student body is nothing new.
"The SA and student body have had a disconnection for a long time, ever since I have been here four years ago," says Alondra Zavala, student association Status editor.
"We can do a much better job in our communication and leadership. Past presidents and officers haven't done a good enough job when it comes to communicating and interacting with the students and staff," says a student association sponsor.
Communication is an important aspect of any relationship. And that is no different between the SA and student body. Both parties need to start communicating if the SA as a whole wants to be a successful and beneficial association. As leaders and elected officials, SA has the duty and mandate to interact and communicate with the student body. Many of the officers mentioned the use of new methods to communicate with students such as "surveys, open SA meetings, and town hall discussions." Whatever the method or means is, SA needs to do a much better job of developing a relationship with the student body. However, it is not solely on them. Students have a huge part in this problem as well. Without their involvement and their voice, the SA is non-existent, just as the SA is non-existent without the voice of the student body.
Student Association is the coming together of two parties to make one. If one doesn't do its part, then the other party won't be able to do theirs as effective.
"If we become more consistent with our decisions and hear the voice of the students then I believe the relationship between the SA and the students can successfully improve," says Dart. "Obviously no relationship is perfect, so there will always be disagreements, but if we can come together as one and communicate as one voice, then SA can be a very helpful and beneficial association."
Where do the SA and students go from here? What solutions can be done to strengthen the SA and student body relationship? After dissecting the problems that students brought to the forefront in Greene's research in regards to their relationship with the SA and getting the response and perspective to those problems from the SA and its sponsors from my research, Professor Glen Robinson will tackle solutions and remedies that both SA and the student body can participate in to promote a stronger relationship between the SA and student body, in our last article tomorrow that culminates this three-part series depicting the relationship of the SA and students.
Evensong worship at Southwestern Adventist University is a time to enter into the presence of the Lord.  It is a worship service unlike any other on campus.  The goal is
The True Love Waits Purity Conference, emphasizing abstinence, repentance and deliverance, is scheduled for Feb. 14 at Grace Temple Seventh-day Adventist Church in Fort Worth. Sponsored by the Southwestern Union
The new Larry R. Moore Nursing and Administration Building will soon be completed and is set for dedication on Tuesday, Sept. 25. With this newest edition to the Southwestern Adventist