Students Learn Names of Muscles in Creative Ways
Learning names of muscles found in the human body may seem like a tiresome job.  Several anatomy and physiology students at Southwestern have found a way that makes learning more interesting.
Dr. Amy McHenry, assistant professor of biology, assigned an extra credit project to her students.  They had to find a creative way to memorize muscles, and then present their project to the class.
Many students found their creative learning outlet through song. Below are two of the projects that students presented. Brooke Weaver, Kayla Santos, Brittany Slater and Shaina Slater created the rap "Use Your Muscles- Facial Edition."  Another group, twins Anthony and Zuri Cortes along with their younger brother Alexander Cortes, a high school senior, presented "The Muscle Song."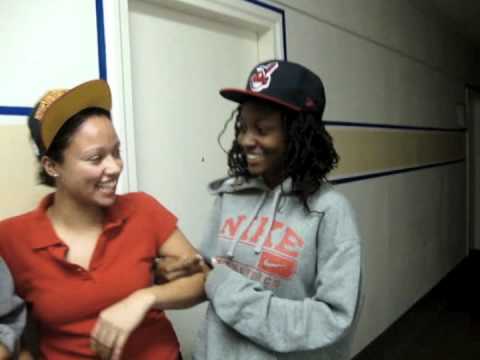 Other projects included a remix of the Hokey-Pokey, some gymnastics, and even a story in rhyme, among other things.  Needless to say, each group was rewarded the well-earned extra credit.

"I felt that God has given me the gift of music for a reason," says Trent Muse, freshman music education major. "It's so I will use this gift of playing
(edited by Saul Flores and B.J. Mondesir) Field trips are a good distraction for busy college students because it allows you to focus on things other than college work. Recently
Intent on being a top filmmaker, Devin Grady asked God to open His eyes to His will for Devin. And God did just that.