Art Shows Bring Life to Meadows Gallery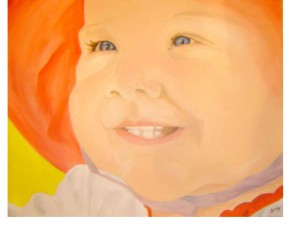 Art has returned to Meadows Gallery! Our second show this semester, Western Landscapes and Wildlife: Color, Light, Shapes," opened on March 24 to a full room, with painting and sculpting demonstrations by the artists, Sheri Jones and Doug Clark. What has been the outcome to date? We've had an increase of visitors and requests for more exhibits, demonstrations, and short classes.
Students have responded enthusiastically to these showings: "Outstanding." "Our best show to date—breath-taking." "Uber cool." "Love the color and the life-like attention to detail." "Awesome!"
Judi Jones' expertise in staging exhibits and Alfredo Vergel's commitment to art presentation are generating new energy for the gallery. In addition to inviting area artists, Southwestern's exceptionally talented and creative students and staff will generate shows. Joy Chadwick has a score of three dimensional pieces to share. Ideally, two shows per semester—one external and one internal—would be presented. Marcela Wall plans to present her work and the work of her students, but also dreams of an exhibit that presents just one, famous masterpiece.
Vergel has assumed the role of art curator for campus, and is eager to form a team to plan an active exhibit program. His goals are threefold: to support the curriculum by giving students exposure to professional artists, their techniques, and work; to participate in the local art scene and thus contribute to the area's quality of life and economic development; and to increase interaction with the community as a means of raising Southwestern's profile, and thus contribute to Southwestern's development, enhanced enrollment, and most importantly, communicating our values.
Thanks to the generosity of Pinnacle Bank—and library late fees—enhanced lighting, new paint, and five display pedestals will brighten the gallery this summer. Beloved by the community and appreciated across campus, Southwestern's exhibit program has new life.
"The major thing I like about Enactus is networking," says Gabriel Castillo, senior business major and current president of Enactus. "You get to experience many useful things and get the
(edited by Saul Flores and B.J. Mondesir) Field trips are a good distraction for busy college students because it allows you to focus on things other than college work. Recently
For some people being exposed to a new culture can be intimidating. However, one Southwestern student embraced diversity and learned to feel right at home. Amanda Madigan, sophomore psychology and