Four Reasons Why Students Should Join Enactus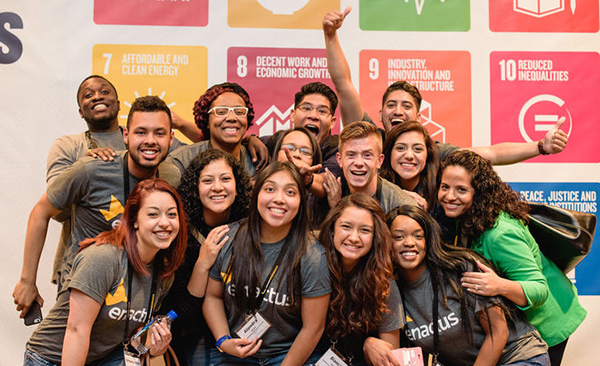 (Edited by Herman Aguilar and Judy Yong)
During my years in college, I always wanted to be part of an on-campus group that would also be involved in the community. With Enactus, I was able to find what I was looking for.
Being in Enactus made me realize I was part of something bigger than just a club. Enactus takes action in supplying the needs of others. Enactus is a club that allows you to work for the community and change the lives of many people. Many colleges and universities are part of Enactus. Students all throughout the United States, but in particular those who attend Southwestern, should consider joining Enactus for the following reasons:
Opportunity to impact others
Supplying the needs of others is one of the major concerns that Enactus is involved in. There are many things that need to be done around the community, and through Enactus you have the opportunity to make a difference.
Opens the doors for bigger opportunities
Being a part of the Enactus team can allow students to earn different positions in companies who are involved with Enactus. Through Enactus, students have the opportunity to receive an internship or a job opportunity. In addition, Enactus can help you learn different skillsets that will help you in your future workplace. Having Enactus membership on your resume can give you distinction in the workplace and give you a unique advantage when applying for a job, since the Enactus organization is well known across the U.S and internationally.
Leadership Awards and Scholarships
Enactus offers leadership awards to students who become leaders within their groups. By completing a certain number of hours, students in Enactus can gain awards. Also, the Enactus organization offers scholarships to individuals who excel in the classroom as well as those who excel in their communities.
You represent your school in competition
Every year, Enactus has a competition where students around the U.S. represent their schools. In this competition, schools are given the opportunity to present all the different projects that they have been conducting throughout the year. Being able to represent and show others what your school has done to better the world is a great opportunity to raise your school's name to a higher standard.
One has been writing for 40 years; the other has hardly started. One wrote a book about brain injury; the other suffered from it. One is a word person; the
Universities everywhere have formed a tradition of calling the week before finals Dead Week. This whole week is dedicated to not only studying for their final exams but also getting