Star Fest Brings Safe Holiday Fun to Keene
As the sun went down over Keene on Oct. 31, residents and students were able to share the excitement of Star Fest, the 22nd annual celebration created as an alternative to Halloween. Kids watched the bike show, which is new this year, and the goal of which is to share the message with young people to stay drug-free.  The Keene Police Department actively participated in this show, providing four police cars to be jumped by the bike before the evening was over. According to Police Lieutenant Patrick Jones, although the purpose of Star Fest was originally for safety reasons, it was also done so that kids could get together and have fun doing activities that were set up for them.  Food, arcade-style games, a free hayride, and a live band that played throughout the evening set a merry atmosphere as children and adults, some in costumes, enjoyed the fun.
SWAT and Peterson's Gymnastics
Southwestern Adventist University's gymnastics team participated in the festivities. The team performed four shows throughout the evening. John Weber, one of the performing athletes, said that Star Fest was something the team has looked forward to and prepared for all semester. "It's a lot of fun," said Weber. "I'm really enjoying it so far."
The team was then followed by the younger generation of acrobats: the Peterson's gymnastics team. After seeing university students perform, residents watched kids as young as seven perform tumbling and tossing with the help of Randy Peterson, Murray Cox, and others who dedicate their time to the kids over at Peterson's Gym.
Annual celebration put on by the city of Keene, Texas. Featuring Southwestern Adventist University's gymnastics team and Peterson's Gymnastics. Filmed and produced by KGSW 31, studios@southwestern.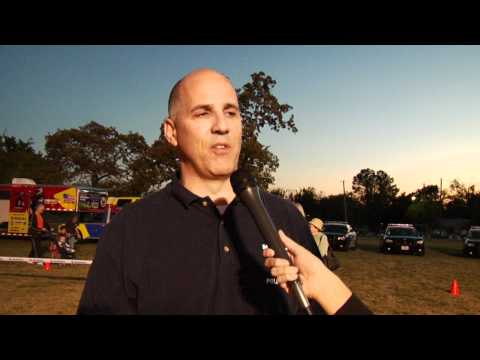 The English department at Southwestern is producing Shakespeare's Twelfth Night as its annual play. Tryouts are Nov. 27, the Tuesday after Thanksgiving Break. Twelfth Night is a comedy in which
Southwestern Adventist University's annual spring play will feature one of Shakespeare's greatest plays, Much Ado About Nothing. It is directed by Dr. Renard Doneskey and will feature Southwestern students as
The University Singers, Southwestern's traveling choir, took their first of many tours this school year on November 11 and 12.  On these tours, they use music as a special ministry