Recital Scheduled For Thursday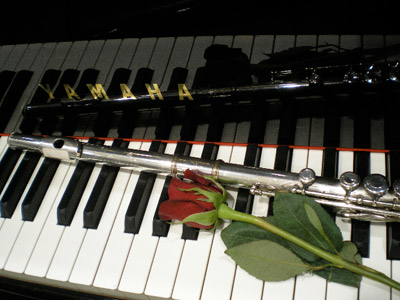 A student recital, featuring violin, voice, piano, percussion and flute students from the music department, is scheduled for Thursday, Nov. 16, at 7 p.m. in Wharton Auditorium.
The recital will feature a wide variety of music, including folk songs, opera, romantic piano and classical violin. A light reception is planned after the recital. Admission is free.
An International fair will be hosted at the Leiske-Pultar Gymnasium this Sunday. It's hosted by the Keene Spanish Seventh-day Adventist Church. People, including many Southwestern students, dress up from their
Southwestern Adventist University is offering free tuition for four years to one selected Johnson County Eagle Scout.  "We are looking for exemplary leaders," says University President Eric Anderson.  "Quite simply,
The Southwestern Biology Club will host a MCAT (Medical College Admission Test) Panel Discussion on Feb. 8.  The discussion will feature three students who already took the MCAT, who will