Outreach To Offer Communion for Nursing Home Residents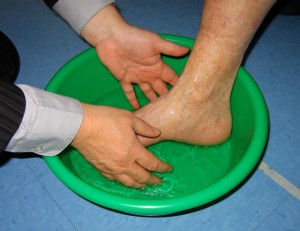 Outreach this Saturday, April 14, will be held at Town Hall Estates Nursing Home.  Students and members of the community are invited to share communion with those who live there.
Outreach starts at 3 p.m.  There will be a bus to take people to the nursing home for those who would like a ride.  It will leave from the Chan Shun Centennial Library parking lot at 2:45 p.m.  The nursing home is located in Keene, off Old Betsy Road.
Watch the Southwestern Adventist University student-produced program "Codename: Lodestar" each Wednesday at 4 p.m. on KGSW Channel 31. Share this:
A reception will be held this Saturday, April 14, in honor of Karl Konrad and his many years of service at Southwestern Adventist University.  The reception will take place at
Spiritual Development at Southwestern Adventist University would like to invite students to their annual spiritual retreat.  The retreat will take place at Camp Arrowhead, which is near Glen Rose.  There