Many activities planned for Saturday night
Southwesterners will have several activity options available to them this Saturday night, September 18.
The Communication Department begins this year's Classic Film Series at 8 p.m. in Wharton Auditorium. Featured is the 1962 film "The Miracle Worker" with Patty Duke and Anne Bancroft, which tells the true story of Helen Keller. There is no admission fee.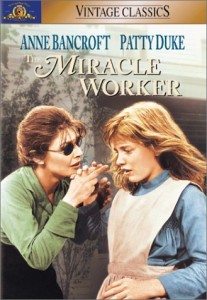 In addition, the Student Center will host a pool tournament. Beginning at 9 p.m., the tournament will offer a cash prize (a gift card) for the winner.
Finally, departmental clubs will receive funds from the school to host their own events this Saturday night. Students are encouraged to check with their own departments to see what is planned.
Posters for the events with more information are available around campus.
Returning students need to be aware of new policies regarding registration that became effective yesterday, Jan. 6. If a freshman was not at STEP 7 on Portal by Sunday, that
Southwestern Adventist University's elite traveling choir, the University Singers, traveled to Washington D.C. November 1-4 for a series of performances at the World Headquarters for the Seventh-day Adventist Church in
The Southwestern Adventist University music department continues its recital series in Wharton Auditorium at 7 p.m. on Thursday, Nov. 4, featuring performances from voice, clarinet, piano, trumpet, guitar and flute