High School Filmmakers To Be Creatively Challenged at Second Annual 48-Hour Film Challenge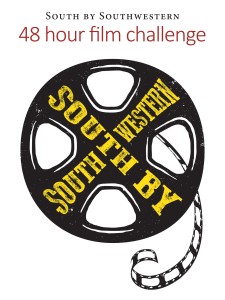 Southwestern's communication department will host 120 students from 16 different schools for this year's 48-Hour Film Challenge on March 22-25. Started last year as a fresh perspective on Southwestern's bi-annual Brain Games, the 48-Hour Film Challenge proved so popular, it has taken on a life of its own and become an annual event.
Participating schools have been divided into groups, with each group containing no more than six students. Each team must compete against the others to create a two- to four-minute short film that shares the theme "Love thy Neighbor" in the genre they've been assigned. Assigned genres are given to each team through a random drawing.
The schools that are expected to compete this year and their chosen movie genres are:
Jefferson Christian Academy- Adventure
Dallas Christian Academy- Spoof
Richmond Academy (1)- Fish out of Water
Richmond Academy (2)- Action
Columbia Academy- Sci-Fi
Alvarado High School (1)- The Romantic Comedy
Alvarado High School (2)- The Period Drama
Calexico Mission Academy- Political Intrigue
Chisholm Trail Academy- The Buddy Comedy
Hinsdale Adventist Academy- The Chase
Burton Adventist Academy (1)- The Western
Burton Adventist Academy (2)- Mockumentary
North Dallas Adventist Academy (1) –The Road Movie
North Dallas Adventist Academy (2)- Film Noir
South Texas Christian Academy (1)- Romance
South Texas Christian Academy (2)- Fan Film
Ozark Adventist Academy- Epic
This event is designed to challenge student's creativity by challenging them to create a silent, two- to four-minute short film in 48 hours on their smartphones. During these two days, the students must shoot, edit and deliver their film themselves.
"The goal is to present these students with the opportunity to challenge themselves physically and creatively within the realm of storytelling for film and TV," says Kyle Portbury, professor of communication and an award-winning scriptwriter and director.
Because the film can't have dialogue, students must come up with creative ways to tell their story through images rather than relying on words. As an added challenge, each team must also find a way to incorporate a cactus (inanimate or real) into their story's plot.
"Each team has a sponsor who is able to provide limited support," Portbury says. "They are also assigned our own communication majors to help with a range of technical and practical requirements. Creativity however, is all on them."
On Saturday night, March 25, a premiere will be hosted for the students and sponsors when the films will be judged. Local Dallas producer, Chad Gunderson and another judge yet to be named will serve as judges for the night. The judges have a criterion they will use as a guide to assess each film.
"Our judges have many years of professional, industry experience," Portbury says. "For the most part, they are looking for the same things they do at any festival: a good story, well told."
At the end of the film, awards will be given to the schools that have shown the best use of storytelling. The awards to be given out include:
Best film
Best actor
Best actress
Best directing
Best editing
Best screenplay
Best cinematography
Best production design
Best use of cactus
People's choice award
With the news of an International House of Pancakes being built in Cleburne, Southwestern Adventist University students are getting ready to enjoy the 24-hour diner. "Having an IHOP close by
Southwestern Adventist University will host "The Eagle Chained to the Rock: Napoleon and America," a talk presented by Dr. Jonathan Abel, associate professor at Tarrant County College Connect Campus on