Film Series to Air "Singin' In the Rain"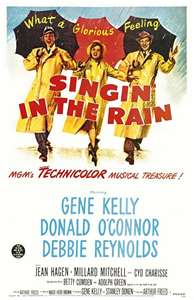 As part of the annual Classic Film Series, Southwestern's communication department will show the 1952 film "Singin' In the Rain," with Gene Kelly, Debbie Reynolds, and Donald O'Connor in Wharton Auditorium on Saturday, Sept. 10, at 8 p.m.
This movie is considered by many people to be one of the greatest musicals ever made.  Set in 1927, "Singin' in the Rain" tells the story of Don Lockwood, an actor that faces comical and troublesome situations as sound is added to the movies he acts in.  Gene Kelly, who co-directed the movie with Stanley Donen, acts out Don Lockwood. "Singin' in the Rain" was nominated for two Academy Awards.
This film is being presented free to the public.
Dr. Andrew Woolley III, English professor and director of Southwestern's honors program, will receive a retirement farewell as part of this year's Homecoming weekend April 6-10. A professor at Southwestern
Afterglow this week will be a little different than it has been before. It will be definition: cafe. Definition: cafe is a chance for the writers, poets, and lyricists of