Costa Rica Mission Trip Meeting Scheduled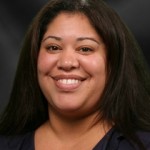 A ShareHim Mission Trip Meeting is scheduled for Wednesday, Feb. 9 at 6:30 p.m. in Barron Chapel. All students who have registered are required to attend this informational meeting.
Those who are interested in going, but have not signed up, are welcome to attend. A few spots are still available.
The meeting will discuss evangelism preparation, scholarship money toward your university tuition, travel information, fundraising, what to bring, touring Costa Rica, and frequently asked questions.
Anyone with  questions should feel free to stop by the Spiritual Life and Development Department in Findley Hall, or contact Chaplain Islem Mattey via text or e-mail.
Students who plan on graduating in December 2016, May 2017 or August 2017 must take the senior general education exit exam. This exam is available at two times: Sunday, October
The heat of Texas can often hinder students from getting place to place at Southwestern, but now there's an alternative to walking in the heat, or just walking for that