Assembly, Vespers to Feature The One Project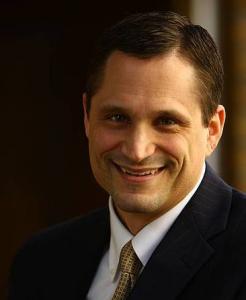 Alex Bryan, senior pastor of the Walla Walla University Church, will speak for this week's assembly and Friday night worship at Southwestern. He will be presenting information on The One Project, a conference and gathering scheduled for Chicago in 2013 that is sponsored by the North American Division of Seventh-day Adventists.
"This event is committed to the idea that a Jesus-driven, Jesus-filled, all-about-Jesus Adventist Church is the uncompromising directive from our past, the joy of our present, and hope for our future," says Islem Mattey, campus chaplain. "The belief is simply that pulpits, classrooms, worship halls, board rooms, living rooms—life—should be drenched in the Spirit of Jesus."
Anyone who wants to know more about The One Project or to register for this event in Chicago in 2013 should contact Chaplain Mattey or go to this site.
By now you all should be aware that our nation-wide election is scheduled for Tuesday, Nov. 3. At the time of this writing, the United States has had more early
March 23-26 marks the second University Experience of the year at Southwestern. This year, Southwestern Adventist University will have three opportunities for high school and academies to visit. One was
The announce-l notice reads: "University Bookstore Sale: 50% Off All Items in Store!" And in a sense, it's a going-out-of-business sale. But that's good news for students. Southwestern Adventist University