Students Begin Work on "A Comedy of Errors"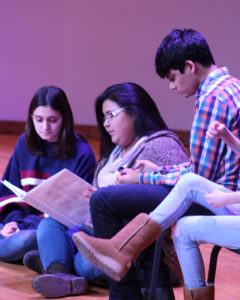 (Presented by Julena Allen, Musa Nkosi and Lance Holtzclaw)
Southwestern's department of English will enact "The Comedy of Errors" a comedic play written by Shakespeare on April 11-14 in Wharton Auditorium. The story is about two sets of twins who were separated at birth during a shipwreck. The play recounts the journey of how these four twins discover and find each other. Directed and adapted by English professor Kristin Denslow, the play has been modernized into the 20th century, taking place in 1960 Miami.
(edited by Jalen Wells) College students live a busy and stressful lifestyle. They spend hours every day in classes, studying for classes, and working to pay off these classes. They
Whole Person Wellness (WPW), a new program that encourages good health and wise health choices, has become a part of Southwestern's accreditation plan, and it has begun to sweep across
This is the story of how committed Christian workers at Southwestern changed the life of a young student years ago.