Reception To Honor Karl Konrad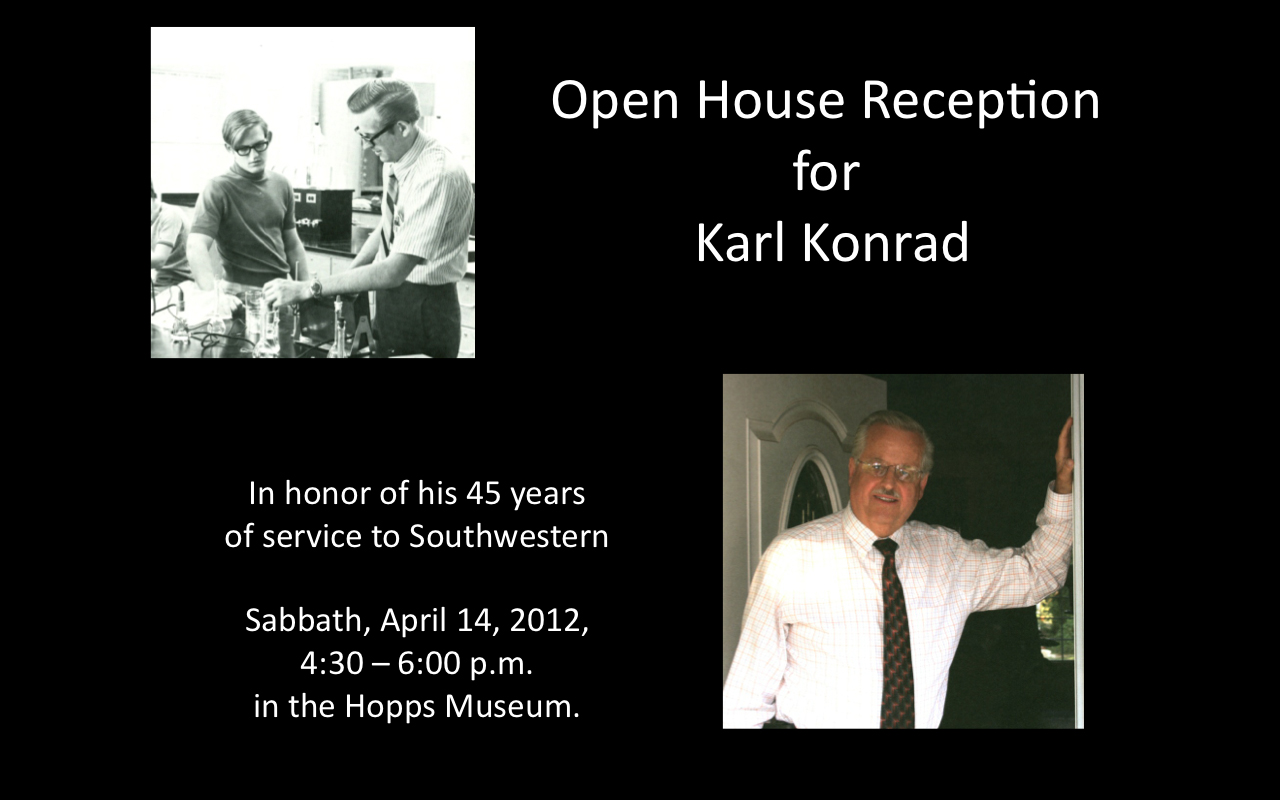 A reception will be held this Saturday, April 14, in honor of Karl Konrad and his many years of service at Southwestern Adventist University.  The reception will take place at the Hopps Museum. It begins at 4:30 p.m. and will go until 6 p.m.
Konrad worked at Southwestern for 45 years.  He worked as a chemistry teacher and department chair from December 1968 to June 2006.  He was also the Vice President of Academic Administration starting in July 2006 until he returned as a chemistry professor in 2009.  Konrad retired in the summer of 2011.
Bob Mendenhall, professor of communication, says, "Every student I've ever talked to over the years has said that they've loved Karl Konrad's classes and that he was an excellent chemistry teacher.  After all, you don't stay a teacher for that many years if you're not doing something right."
The reception will be an open house that all are invited to enjoy.
Graduating high school seniors who have served as a student association or class officer may be eligible for a new Leadership Scholarship when they enroll at Southwestern Adventist University in
Sharathon is a fundraising event held twice a year to support 88.3 The Journey and continue its operation. Listeners are allowed to come to the station during the week and
Beautiful art and a worthy cause are coming together again for Southwestern Adventist University's Art for Awareness Initiative, hosted by J.N. Long Cultural Arts Complex of Cleburne.  It begins today.