Women's Soccer Tryouts This Sunday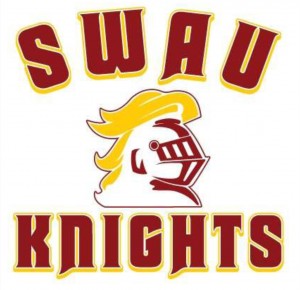 Tryouts for the 2014 Knights Women's Soccer Team are scheduled for Sunday, Aug. 24 at 8 p.m., after the Handshake.
Tryouts are open to new and transfer students, as well as students who have not played for the Knights before. If you are a former player and are interested in playing again, or have any other questions, please contact Coach Luis Negrete.
Tuesday, Jan. 11, 6 p.m. Lady Knights Basketball vs. Northern New Mexico College in Keene Wednesday, Jan. 12, 7 p.m. Knights Basketball at Brookhaven College in Farmer's Branch Thursday, Jan.
Lady Knights Volleyball The Lady Knights travel to Eastfield College Thursday for a match at 7 p.m. Lady Knights Basketball The Lady Knights open the season this Saturday night here
For Takoma Academy, the 19th annual Hoops Classic Jan. 22-24 ended very well considering all three of their teams won the championships in their divisions: Small School Women's, Large