SWAU Website Lists External Scholarships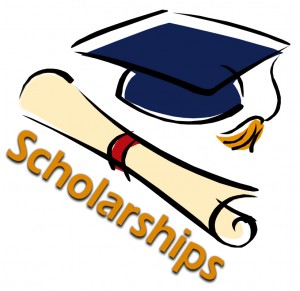 Southwestern Adventist University's student finance office recently released a list of external scholarships available for students.
BigSun Scholarship is for student athletes regardless of which sport they participate in. The applicant needs to be a high-school senior or attending a post-secondary institute and currently involved in some sport at that institution or in the community. The deadline for this scholarship is June 19.
MassMutual Scholars is a scholarship open to all majors entering their sophomore, junior or senior year in pursuit of an undergraduate degree. Applicants must have a minimum of a 3.0 on a 4.0 scale and preference will be given to students who demonstrate: An interest in pursuing a career in the insurance and financial industry, leadership and participation in extracurricular activities. The deadline for this scholarship is March 31.
The Dr. Alma S. Adams Scholarship will award two students a $5,000 scholarship to pursue undergrad or graduate studies at an accredited institution of higher education in the United States. These awards will be granted on a competitive basis for the following: record of commitment to community service on behalf of an underserved community, the best use of the visual arts, media, creative writing or other creative endeavor to convey culturally appropriate health messages. The deadline for this scholarship is April 30.
The ACT Foundation Second-Year Scholarship Program is for current undergraduate students who plan and qualify to enroll as a second-year student (sophomores) in a full-time undergraduate study at an accredited college or university. The scholarship will award a total of 25 $1,000 scholarships for the 2015-16 fall academic year. The deadline for this scholarship is March 15.
These scholarships and many more can be found on the webpage http://scholarships.site.swau.edu/.
Apathy. It's the feeling you get when you're no longer excited about that package you ordered in the mail two weeks ago, or when you've stopped caring what they serve
Southwestern's annual Barn Bash is scheduled for this Saturday, Oct. 9 beginning at 8 p.m. Sponsored by the Student Association, this year the event will be held on the University
James The and Donna Morrison were named as recipients of this year's Extra Mile Awards during the annual Faculty Service Awards banquet at Colonial Country Club in Fort Worth.