Southwestern ENACTUS Wins Runner-Up in Regional Competition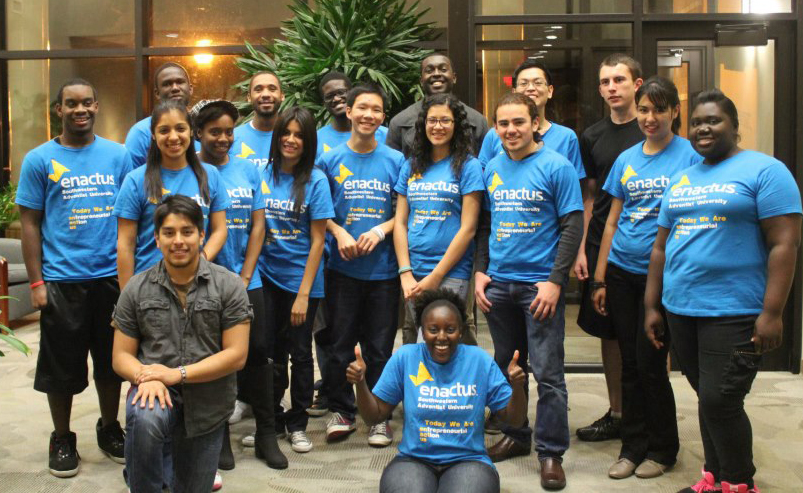 Southwestern's chapter of ENACTUS, was first runner-up in the regional competition that took place yesterday.
"Their presentation was great, they did a fantastic job and I really thought they had a shot at winning the championship," says sponsor Aaron Moses. "However, the students learned a lot and are better prepared as to what to expect for next year. I believe that there will be nothing stopping them next year for sure.  I was very proud of them."
ENACTUS is a community of student, academic, and business leaders committed to using the power of entrepreneurial action to transform lives and shape a better more sustainable world.
The name ENACTUS, formerly known as SIFE, comes from three different words: Entrepreneurial – Having the perspective to see an opportunity and the talent to create value from that opportunity; Action – The willingness to do something and the commitment to see it through even when the outcome is not guaranteed; Us – A group of people who see themselves connected in some important way; individuals that are part of a greater whole.
Every student has or thinks they have an idea of what success looks like in their field, but getting a degree and having credibility in one's career are two different
The official enrollment numbers for the 2015-2016 school year have been released by Southwestern Adventist University. This data lists the student population by their classification level, chosen field of study
The art department at Southwestern is hosting a Veterans Day art show this afternoon from 4 p.m. to 6. It's located at the Meadows Art Gallery in the Chan Shun