SA Sets Oct. 25-30 As Breast Cancer Awareness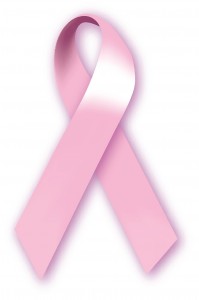 As many already know, October is the Breast Cancer Awareness Month. In light of this, the SA is making next week, Oct. 25-30, Southwestern's Breast Cancer Awareness Week.
It will be great if everyone on campus would come on board with this. You don't need to wear pink all week if you don't have that much pink on your closet, but the SA will provide ribbons that can be worn all week. Thursday, Oct. 28 will be the highlight day. Details on a campus-wide event will come later.
If you know someone with cancer, or someone who passed away from it, please send me their name and a picture. We want to include everyone on what we are planning for Thursday.
Let's support those who have lost a loved one and the ones that are fighting this terrible disease.
Thursday's assembly at Southwestern featured former professional basketball player Maurice Evans. During his 10-year NBA career, Evans played for the Minnesota Timberwolves, Los Angeles Lakers, and Orlando Magic. He is
"Why Biology Has Nothing to Fear from Intelligent Design—and Much to Gain" is the latest topic to be presented by Dr. Paul Nelson in Saturday's installment of the Saxon Lecture
The first day of the 2017-18 school year at Southwestern Adventist University might have looked to some like the End of Days, but it was just coincidence that classes started