Revival Series Continues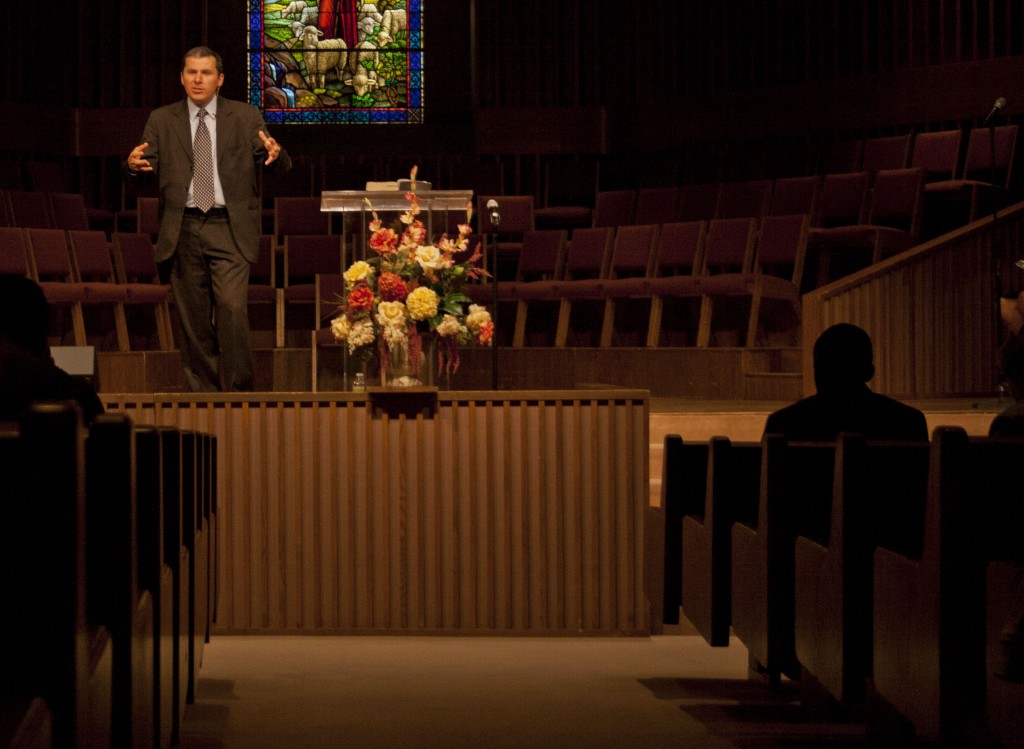 Gilson Oliviera appeals to a crowd of students, church members, and community on Friday night. His message, entitled "Hope is on the Way", is the first of 11 sermons that are to be delivered nightly at the
series presented by the Keene SDA Church. This series, entitled Let The Word Speak, is presented by the homiletics class at Southwestern. It will continue through next weekend.
The Write Spot, Southwestern Adventist University's writing center, opens for the spring semester on Sunday, Jan. 23 at 7 p.m. Started and managed in fall 2008 by Dr. Susan Gardner,
This year marks the 20th time Southwestern Adventist University will host its annual Hoops Classic, a national invitational basketball tournament for high schools to compete, learn and socialize with each