Opinion: SWAU Should Speed Up Worship Scanning
A few weeks back we celebrated Week of Prayer, the week where we can pause and be united during the service. I understand that for some people this event may be inconvenient to their schedule. But we should all be glad to make the adjustment to our busy schedules to praise and glorify Jesus. Had it not been for Him, we wouldn't be where we are now.
It's good to come together and worship as the body of Christ. After every service, our IDs have to be scanned so the University can keep track of which students are coming to the event and fine those who aren't present. I can see why this is the case, to ensure people stay for the entire program.
But I think there could be a more effective way of doing this. Having a class right after the program is not fun when you have to wait to get your ID scanned. All classes are already shortened to 40 minutes and I don't want to be late to class just because I have to stand in line with the many students waiting to get my ID scanned.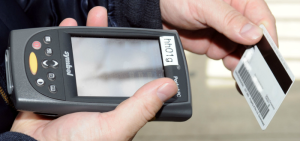 I notice that some resident assistants scan faster than others. There have been times where the process of scanning ID's takes longer because of ineffective scanning. I'm not sure how much the scanners cost. However, if they're inexpensive, I suggest having more so this timely process can go faster, or at least include some basic training for effective scanning.
If those suggestions aren't realistic, then perhaps the University should offer an app where you can scan your ID yourself after every service. Developing an app or offering online scanning software would make the scanning of IDs after every service that much faster and smoother. Not only that, but we would all be able to make it on time for our next class without having to rush.
Edited by Jalen Wells Let me start by saying that I'm older than most students here, so I know all about having to hand over your hard-earned dollars for something
I love Texas. I will, however, admit that it took me a while to get to that point. Texas grows on you, which is saying a lot when you take
Sixty-two is nobody's landmark year. Indeed as I mark this particular birthday, I tell myself that I am not anywhere near the biblical "three-score and ten," and that many of