Opinion: Reading Is Still Relevant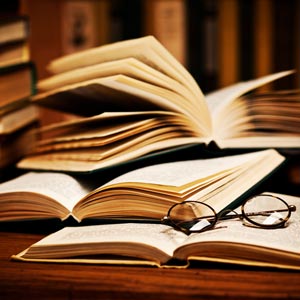 During my stint in the eighth grade, I read 100 books and won a prize: another book! I have been in love with literature all of my life. I decided to pursue a teaching career in Secondary English to share that love affair. During my 37-year journey, I have discovered that exposing students to a variety of literary genre helps to augment their spiritual growth, which, after all, is the main goal of Adventist Education. If you are contemplating a teaching career or are in the midst of your pursuit, here are a few suggestions for disseminating the relationship of God and classic literature. Don't leave all of the fun to the Bible teachers.
When you expose your students to such literary classics as The Old Man and the Sea, Antigone, The Crucible, and Frankenstein, just to list a few, you encourage them to think critically about the world with respect to the universal themes presented. Juxtapose those themes with spiritual truths which hopefully, they are internalizing. Now you have given them the ability to discuss God in a different way. Your students will be able to discuss, with confidence, spirituality discovered in worldly literature.
Hemingway's novella, The Old Man and the Sea is rife with crucifixion symbolism. Encourage your students to consider the Old Man as a Christ-figure and make a case for or against that thematic element. After reading Antigone, the third play in the Theban trilogy by Sophocles, ask them to debate whether or not the laws of God supersede the laws of the State in this selection. Then have them apply their findings to the world today.
When students read Miller's The Crucible, they are exposed to a play that pairs the religious witch hunts in 1600 America with the communist "witch hunts" in 1950's America. Give them the opportunity to debate the effects of mass hysteria and misplaced religious fervor. Ask why this play is still so relevant in today's world.
With my senior class literary selection of Mary Shelley's Frankenstein, I require students to create a responsive essay comparing the relationship of God to Adam with Victor Frankenstein and his Creature, who both compare themselves to a fallen angel.
My love affair with reading has made it possible to encourage 37 years of academy students to read critically. They consider the spiritual implication of each literary piece, learn to validate their own relationship with their Creator and then take that knowledge to those who need to hear it. Amazing.
Monica Greene is the mother of SWAU communication senior Jordan Shelton-Greene. As an academy English teacher, she has been preparing students for their college experience for 35 years.
Hello, my name is Deanna Camacho and I am a senior here at Southwestern. I have been at SWAU for five years and I am finally graduating as a communication
"What do you want to do with the rest of your life?" The age-old question that never really gets old, but in all honesty should be retired. Permanently. Seriously, this
I just got finished watching "A Thousand Words," a movie featuring Eddie Murphy. The story is about a book agent who develops a psychic connection to a mysterious tree. He