Not for Everybody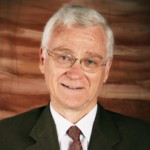 The Marine Corps advertises that it is looking for "a few good men." As much a warning as an appeal, it is a surprisingly successful way to attract recruits. "This may not be the place for you," the slogan says, in effect. "You may not be good enough for us."
I am not planning to adopt similar tactics at Southwestern Adventist University, though the truth is, our school may not be the right place for everybody. It's not that we think we are too good or too tough for average folks, however.
"You won't like Southwestern," we can candidly tell potential students, "if you want a secular environment, a place where religious commitment is mocked or silenced." We are a distinctively Adventist school, we are not embarrassed to talk about God's calling in our lives, or recognize the evidence that we live in an intelligently designed universe. We are skeptics and doubters when it comes to the certainties of a self-centered secular culture.
Southwestern is not the place for you, we could add, if you love anonymity and getting lost in the crowd. As I wrote to our students recently, "Remember that you are surrounded by people who know you and care about you. That's one of the advantages of a small campus." Our students won't study Western Civilization in a class of 600 or be taught by graduate assistants rather than real professors.
Don't come to Southwestern, we ought to tell people, if you are snob, or if you look down on people who work with their hands. From the beginning, this school has worked to create opportunities for students. We have always honored industry and self-help and working your way through school. This is not a place that puts on airs.
Southwestern is also unlikely to attract a person who dislikes variety. If you like everything bland and predictable, this may not be place for you. While there is a definite Texas flavor to our culture, the campus is full of surprises. Students and staff come from a rich range of backgrounds. You might study the Old Testament guided by an Australian scholar who loves Indian food. You could befriend a 6′ 8′ Haitian student who seems to know everybody. Although we are united in our worship and faith, we relish a wide range of ideas and interests. Students tempted to pigeonhole Dr. Susan Gardner as a "typical writing teacher" are stunned to hear her vehement, well-informed opinions on professional basketball. Dr. Karl Wilcox can lead you through a discussion of medieval poetry–or a 50-mile bicycle ride. With his full white beard, Dr. Daryl Thomas could be mistaken for an Adventist pioneer, but when he is finished explaining a complicated issue in computer programming, he could take you for a plane ride.
You won't like Southwestern if you think college is going to be a vacation from real life, four years to play and be irresponsible. On our campus, we encourage another kind of student. We're looking for ones who study hard, wrestle with the meaning of life, and act out of genuine idealism. And yes, some of them are successfully finding a Christian life partner.
A Few Good Students? No, we want as many as we can find who share our vision: serious, open-minded education in a distinctively Christian environment–a place that values hard work and genuine diversity. If God is calling you to this kind of school, please get in touch with us right away. You would be in the right place.
During my stint in the eighth grade, I read 100 books and won a prize: another book! I have been in love with literature all of my life. I decided