NAD Facebook Live Series Begins for University Students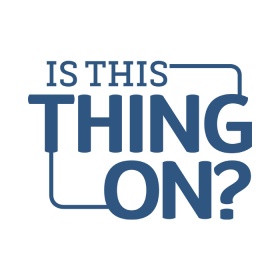 The North American Division of the Seventh-day Adventist Church started their Facebook Live series on Tuesday, March 14. The series is titled "Is This Thing On?" and is being videocast from Union College in Lincoln, Nebraska.
The series targets young adults and college students who may have questions on a variety of topics such as relationships, the Bible and Adventist lifestyle. Hosted by NAD Executive Secretary Alex Bryant and NAD President Dan Jackson, the program answers questions sent in by viewers through social media using the hashtag, #NADnow or asked by those who attend the live recordings.
In this first episode to the series, many students started with simple questions, but big topics that came up from students included the NAD's perspective on racism and prejudice. Questions became more serious as the two men provided answers to questions that aren't commonly asked.
Students from many Adventist schools, including Southwestern Adventist University, checked in on the program to ask and view questions. The broadcast was shown at the Student Center on the evening of March 14, and lasted for about two hours.
"The event was really good," says Josh Ramirez, junior theology major, who attended the event on Tuesday night. "It gave an opportunity for college-aged people to voice their questions about the church."
The March 14 event was the first in a continuing series, however the date and time for the next event not been announced yet.
For more information, please visit the NAD Facebook account or contact the Office of Spiritual Life and Development in the administration building.
Southwestern Adventist University's Students in Free Enterprise (SIFE) team has won its regional championship. The announcement came from Dr. Jerry Chi, chair of the business administration department following the championship
Southwestern Adventist University is offering free tuition for four years to one selected Johnson County Eagle Scout.  "We are looking for exemplary leaders," says University President Eric Anderson.  "Quite simply,
For the full week before finals, students hurry to cram in the last few minutes of studying for exams before leaving for the semester. This week, better known as Dead