Moving from Home School to College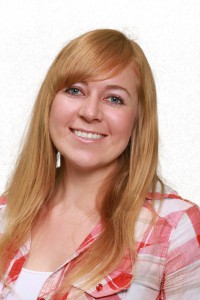 (Edited by Saul Flores and Jaime Baldwin)
Being home-schooled was a great experience, but there are some major differences between home schooling and college.
First of all, the transition between home-school and college can be scary, but for me it was not too hard.  My mom taught me from first grade to eleventh grade, but my senior year I attended the local high school.  After I graduated, I enrolled at New Mexico State University (NMSU) and last year I transferred to Southwestern Adventist University.  Because of this it was not hard for me to transition into college. However, it was still very different.
One big difference is not having my family around all the time. When my brothers and I were younger, although we were in different grades, my mother made sure we had close relationships. The way she did that was by having us take classes together (like art and music), taking us on field trips, or simply having us eat and play together. My brothers and I were always together.  During my freshmen year of college, I lived with one of my brothers. Now that I attend Southwestern, I do not have family nearby. Thankfully, I get to see my family over the holidays.
Another difference is having a variety of teachers. My mom was my teacher for all of my classes. Now, I have a different teacher for each class and sometimes there are several teachers I can choose from for certain classes.
A third difference concerns friends. When I was home-schooled, I saw my friends a few times a week. In college, however, I am constantly surrounded by friends. I eat with friends. I have class with friends, and I share a room with a friend. I go to church with friends, and I study with friends. I always see someone I know walking around campus. It is nice being surrounded by friends, who become like family, when your family is far away.
There are many differences between being home-schooled and college. But not being around family, having different teachers, and being circled by friends are among the biggest ones. These changes, among others, have shaped me into the person I am today.
"Writing is my way to subtly 'spill tea' or just keep myself sane, processing life. I couldn't stop writing if I wanted to," says DeAndra Merrills, junior English major at
Senior social science/international relations major Sarah Osborn spent last summer as an intern at the United States Embassy in the Republic of Suriname.
It's crunch time at Southwestern Adventist University. Thanksgiving break is from Nov. 19 to 25. There's homework, tests, deadlines, and work keeping people busy, but there are still things to