Men's and Women's Soccer To Kick Off Season Tonight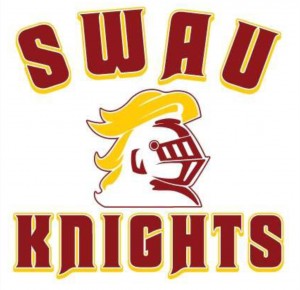 Tonight will be the first opportunity in the 2011-2012 school year to see both men's and women's soccer teams for Southwestern on the field. Games begin at 6 p.m. with both teams involved in a friendly scrimmage against seniors from Chisholm Trail Academy in Keene.
Two seniors who played for last year's CTA team will be playing as Southwestern freshmen. One of them, Cesar Cely, was the starting goalie for CTA and will serve as the starting goalie for Southwestern this season.
Spectators are invited to bring blankets or chairs to the soccer field overlooking Callicott Park. Women's soccer begins at 6 p.m. and men's at 8 p.m.
Lady Knights volleyball team played a home game last Wednesday against Arlington Baptist. They fell short in every set, losing the first set 25-17, digging a hole in the second