Fine Arts Dept. Hosts Art Exhibit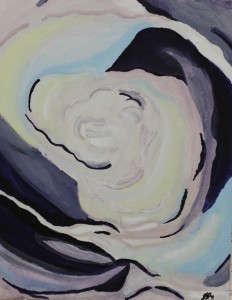 The Meadows Gallery in Chan Shun Centennial Library will again host an art exhibit, this time featuring works from the University's Department of Fine Arts. The exhibit opens today, and will run until Friday, May 6 during regular library hours. An opening reception is scheduled for today from 4 to 7 p.m.
The Department of Fine Arts proudly presents 12 paintings from a range of periods including Old Master works, Modern and Contemporary art. This special exhibit features three four-piece collections by Jasmine Phillips, Ana Pacheco and Catherine Wiist. The paintings main features are color definition, blending of color, color expression through examining the great paintings and artistic marvels.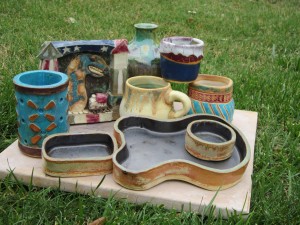 The show also features a ceramics exhibition displaying around 100 pieces of student works inspired by current design concepts as well as ancient pottery of South American, Asian and African origin. Also seen are Bible lamps and other items from Bible times in stoneware and earthenware, modeled after pieces found on archaeological digs. At the end of the semester, students work on a project that reflects social, political or environmental concerns. Ceramic students' names are posted at the Art Exhibit.
The Student Association was able to bring a charming 1950s style twist to bowling last Saturday night. There are not that many activities to do off-campus that are relatively inexpensive
Students, faculty, staff, and friends of Southwestern have the opportunity to spread Christmas cheer this weekend at "Intersection" outreach.  The group will visit homeless shelters, praying and handing out gifts,