Church, University Host Master Guide Club Tonight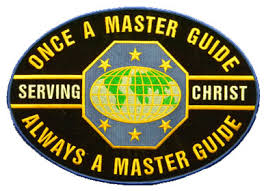 There was a time when Master Guides were taught how to accomplish things that the average human couldn't, such as surviving in the woods, trekking through the desert with only a map or compass or maybe just the stars as a source of direction, and other activities that have been enhanced for the daring.
Today at 6:30 p.m., the Keene Seventh-day Adventist Church will host a meeting to further inform those who are interested in joining what the club is intending on completing this year. The meeting will also give them an opportunity to sign up.  It's a great club for students who are looking for a club that is more engaging, physically demanding, challenging and fun to join.
The Master Guide Club that the Keene Church and Southwestern Adventist University are sponsoring is not only seeking to allow young adults these phenomenal opportunities but give them a way to help the youth and other people and ministries around them. It gives one the opportunity to grow spiritually, and surround themselves with others who want to draw souls to Christ. Those who were at one time involved in Pathfinders have a way to continue their experience, while others who weren't granted the ability can now see what it was like. Its concept is the same as Pathfinders but it emphasizes more on training youth to become leaders.
For more information, contact Miguel Espinosa at ext. 6289.
"Thrive: A Weekend of Spiritual Empowerment" starts this Friday, Sept. 7 at 8 p.m. Men meet at Wharton Auditorium and Women meet at Chan Shun Centennial Library. The featured speakers
(submitted Anonymously) As a Republican voter, I was excited to hear that President Trump would be holding an event in downtown Dallas. I'd never been to any kind of political
Applications and $100 deposits for the Navajo Mission Trip need to be turned in by Tues. Jan. 28. The Mission Trip takes place during Spring Break. Applications can be turned