Charity Screening Will Include Emmy Award Winning Composer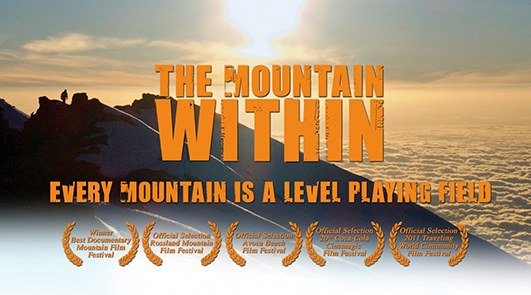 Southwestern Adventist University proudly presents The Mountain Within, a charity screening of the award-winning documentary featuring a Q&A with the film's composer, Emmy award-winner Michael Price, and director Kyle Portbury, who is also a film professor at Southwestern Adventist University.
The Mountain Within provides a powerful insight into the emotional and physical journey of a group of seven adults with disabilities as they take on one of the most feared and revered mountains known to mankind: Mount Kilimanjaro.
Price is one of England's most sought-after and established composers. Rolling Stone described his debut album on Erased Tapes Records, Entanglement, as "gorgeous." Price's work for film and television has also been widely recognized, winning an Emmy award in 2014 and receiving two further Emmy nominations for the critically acclaimed BBC series Sherlock.
Audience members will have the opportunity to participate in a Q&A session with both Price and Portbury, when they can ask questions about the film or other aspects of their profession.
The screening will take place on Sunday, April 3 at 7:30 p.m. in the Modern Art Museum of Fort Worth. Admission will be $20 per person. All screening funds will benefit Community Opportunities Inc. and Wedgwood Academy, two local non-profit charities.
"Education is the one gift you can give someone that will last a lifetime," says Janice Hall, founder of the Raymond G. "Dick" Hall Jr. Scholarship. Dick was an alumnus
The world of art meets the world of music when Marcela Wall hosts a special on-campus art exhibit featuring famous musical composers.  The exhibit will take place at the Chan
Southwestern Adventist University will host a SKYWARN class, hosted by the National Weather Service. The class will meet in Wharton Auditorium at 7 p.m. According to the National Weather Service