Assembly to Show "Lincoln"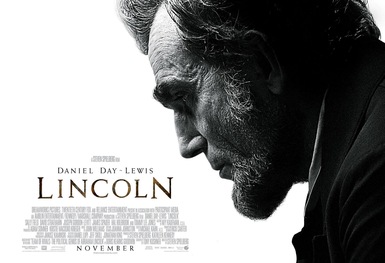 This week's assembly is the showing of the movie "Lincoln" in the Wharton Auditorium. The movie has three different showing times: Wednesday at 7:30 p.m., Thursday at 1 p.m., and Thursday at 7:30 p.m.
"Lincoln" is a 2012 American historical drama film directed and produced by Steven Spielberg, starring Daniel Day-Lewis as United States President Abraham Lincoln and Sally Field as Mary Todd Lincoln.
The film is based in part on Doris Kearns Goodwin's biography Team of Rivals: The Political Genius of Abraham Lincoln, and covers the final four months of Lincoln's life, focusing on the President's efforts in January 1865 to have the Thirteenth Amendment of the United States Constitution passed by the United States House of Representatives.
"Lincoln" received widespread critical acclaim, with major praise directed to Day-Lewis' performance. In Dec. 2012, the film was nominated for seven Golden Globe Awards including Best Motion Picture – Drama, Best Director for Spielberg and winning Best Actor (Motion Picture – Drama) for Day-Lewis. At the 85th Academy Awards, the film was nominated for 12 Academy Awards including Best Picture; it won for Best Production Design and Best Actor for Day-Lewis.
The last week in September is set aside as the annual Spirit Week at Southwestern Adventist University. Last week's activities featured some crazy costumes to go along with the wacky
Students, faculty, staff, and friends of Southwestern have the opportunity to spread Christmas cheer this weekend at "Intersection" outreach.  The group will visit homeless shelters, praying and handing out gifts,
Southwestern's Friday night worship program this week is in partnership with the Keene Seventh-day Adventist Church. The program on Friday, Jan. 28 at 7 p.m.will feature Pastors Mike and Gayle