Southwestern ENACTUS Wins Runner-Up in Regional Competition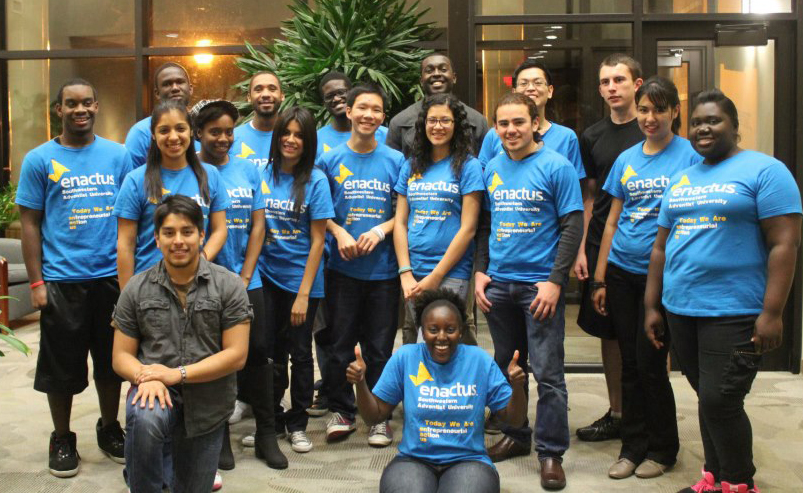 Southwestern's chapter of ENACTUS, was first runner-up in the regional competition that took place yesterday.
"Their presentation was great, they did a fantastic job and I really thought they had a shot at winning the championship," says sponsor Aaron Moses. "However, the students learned a lot and are better prepared as to what to expect for next year. I believe that there will be nothing stopping them next year for sure.  I was very proud of them."
ENACTUS is a community of student, academic, and business leaders committed to using the power of entrepreneurial action to transform lives and shape a better more sustainable world.
The name ENACTUS, formerly known as SIFE, comes from three different words: Entrepreneurial – Having the perspective to see an opportunity and the talent to create value from that opportunity; Action – The willingness to do something and the commitment to see it through even when the outcome is not guaranteed; Us – A group of people who see themselves connected in some important way; individuals that are part of a greater whole.
Today's assembly is a focus group discussion on students' thoughts and feelings about Southwestern. Below is a list for assigned buildings. Note that there is a maximum group size of 15.
Students who plan on graduating in December 2016, May 2017 or August 2017 must take the senior general education exit exam. This exam is available at two times: Sunday, October
Whether for laughs, to generate ideas, honest feedback and criticism, or just around like-minded people, writers everywhere should connect with other writers to get the most out of their work.