Welcome at the Mizpah Gate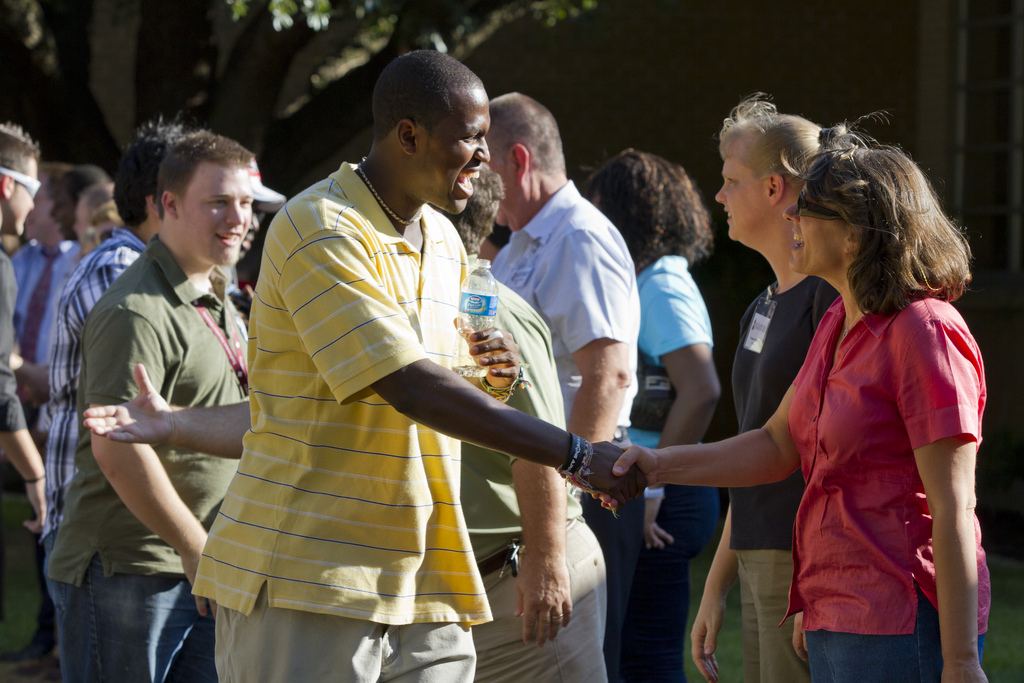 Elizabeth Bowser and Wanda Agee (right) are among the faculty and staff that welcome a large number of beginning freshmen and their families to the Southwestern Adventist University family on Wednesday. The meet-and-greet followed a solemn ceremony at Keene Seventh-day Adventist Church and the Mizpah Gate, where parents placed hands on their children's heads and prayed over them before releasing them into the academic world. The evening wrapped up with a dinner for freshmen and their families with each department faculty in the Leiske-Pultar gymnasium.
Keene Camerata announces its fall concert will be on Saturday, Oct. 16 at 7:30 p.m. in Evans Hall. Featured soloists are Dace Sultanov on violoncello, Hillary Hummel on harp, Ashley
"The Sound of Music," the classic film starring Julie Andrews and Christopher Plummer,and directed by Robert Wise, will be presented on Saturday, Jan. 18, at 6:30 p.m. in Wharton Auditorium.
(Edited by Brisa Ramirez) This month the Missions Club is sponsoring a project called Stamp Drive. This project started today Oct. 2 and will end Oct. 23. The club's goal