Welcome at the Mizpah Gate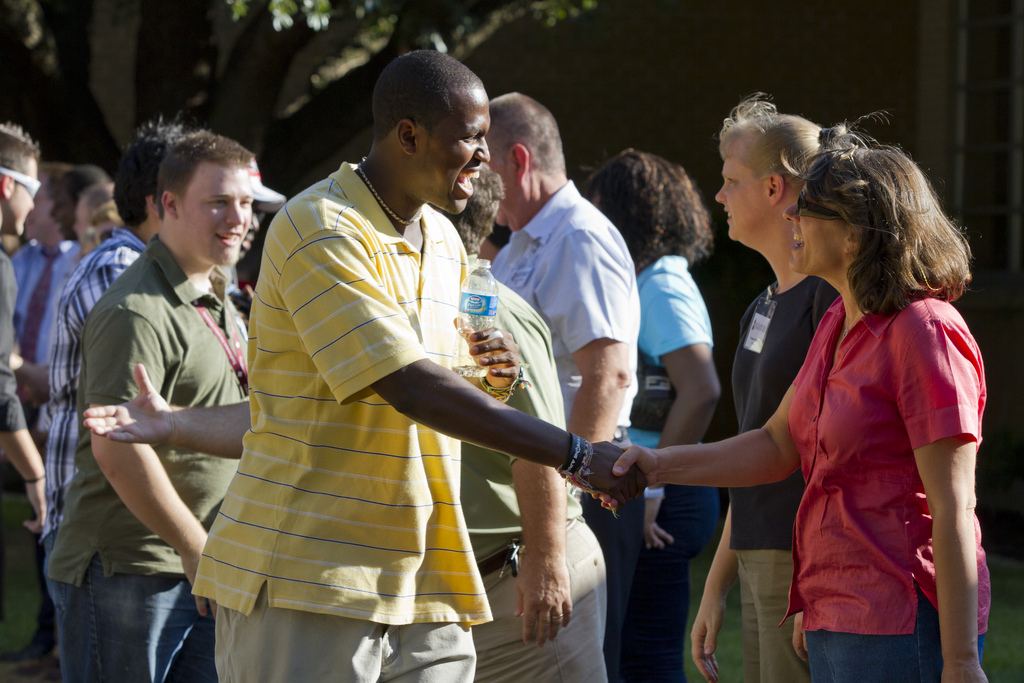 Elizabeth Bowser and Wanda Agee (right) are among the faculty and staff that welcome a large number of beginning freshmen and their families to the Southwestern Adventist University family on Wednesday. The meet-and-greet followed a solemn ceremony at Keene Seventh-day Adventist Church and the Mizpah Gate, where parents placed hands on their children's heads and prayed over them before releasing them into the academic world. The evening wrapped up with a dinner for freshmen and their families with each department faculty in the Leiske-Pultar gymnasium.
Jacob Carvalho, a sophomore at Southwestern Adventist University, will receive a $2,400 UPS Scholarship provided through the ICUT Foundation.  Jacob is the son of Laurie and Dana Wood and Vincent
University President Eric Anderson and Loretta Anderson, director of Hopps museum, are among the faculty and staff to greet students at 2012 Handshake for Southwestern Adventist University on Aug. 20.