Out with the old…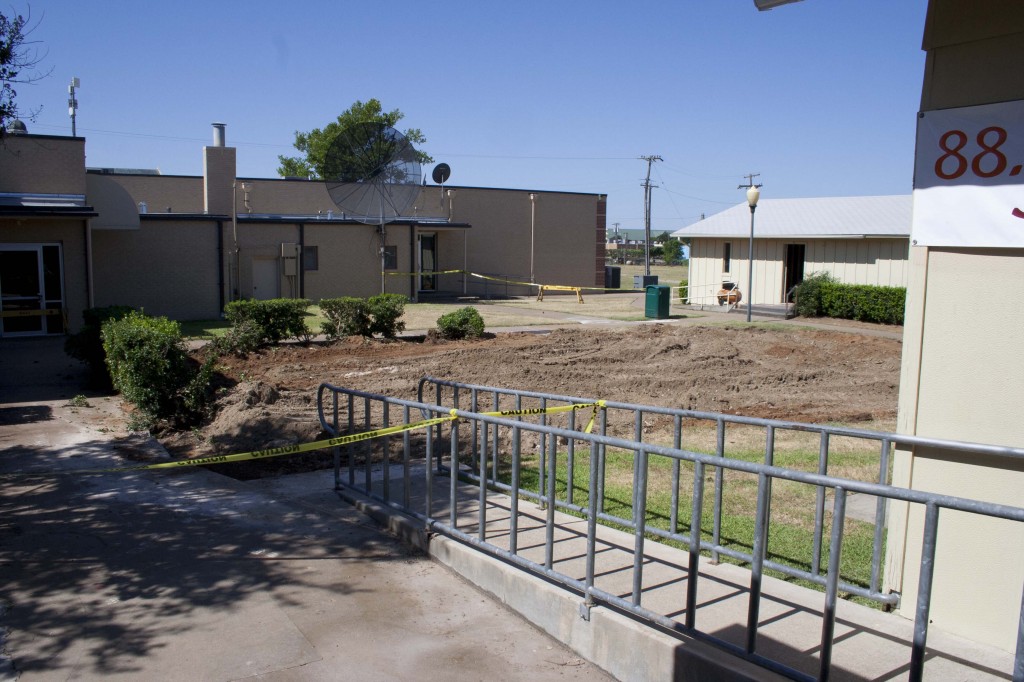 Students who return to classes in a couple of months will be surprised with a missing building, as well as some positive additions. The storage building between the radio station and the TV station disappeared yesterday, thanks to the hard work of campus workers and a bulldozer. A similar building (in photo at distant right) will house the communication department's new Mac lab.
This week on campus is literature evangelist week. Students, faculty, and staff are encouraged to take part in this event by praying for and with colporteurs whenever possible. The week
Southwestern Adventist University will be taking its students to Zero Gravity Thrill Park in Dallas on Saturday, Oct. 23. Buses will leave from the library parking lot at 7:15 p.m.
Southwestern Adventist University's student creative writing club, The Rough Writers, is hosting its second annual Poetry Slam on campus this Saturday night. To be held in the student lounge on