Valentine's Day Banquet Set for Feb. 14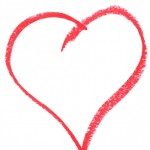 Southwestern's Gospel Choir is hosting a Banquet for Valentine's Day, to be held Monday, Feb. 14 from 7 to 10 p.m. in the Harmon Hall Basement.
Themed "A Night In Paris," the banquet will include fine dining, seranades, and fellowship. Ticket prices range from $5 to $12, depending on package options. For information and tickets, contact any Gospel  Choir member.
One of the graduation requirements for students pursuing a bachelors degree is the College Base exam, generally taken during the senior year. This is an assessment test of basic general
"The Sound of Music," the classic film starring Julie Andrews and Christopher Plummer,and directed by Robert Wise, will be presented on Saturday, Jan. 18, at 6:30 p.m. in Wharton Auditorium.
88.3 The Journey celebrated its one-year anniversary on Nov. 17. Grateful for Gods blessings throughout the first year, they decided to find a way to give back to the community.