Cafeteria Asks Students to Input Menu Options
Southwestern students now have the opportunity to input ideas and requests for new menu options and needs at the cafeteria.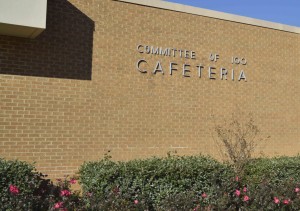 "Chef Greg" Sullivan, executive chef and director of food service has already announced that students can request gluten free options. Now Sullivan is also willing to consider other special requests made by students, as long as a sufficient number of students request a certain option.
"If 90% of the people want it, I will do it," he says. He encourages students who want to see and taste a specific food option in the cafeteria to contact him and tell other students so that they can request it as well.
The cafeteria may well indeed have new options for students in the incoming future, but according to Sullivan, its up to the students to make it happen. You can contact him with your food request options via email at sullivang@swau.edu. The cafeteria's daily menu, hours of operation and Rusty Bucket information is available at http://cafeteria.site.swau.edu .
Intramurals at Southwestern Adventist University is tomorrow night: Thursday, Jan. 19, and Sunday, Jan. 22.  The game will be co-ed volleyball. All students are invited to gather a group of
During spring break 2013, Southwestern offers a ski trip to their students for relaxation, fun, and even class credit. Students can register for Snow Skiing (KINA 245) or Snowboarding (KINA
Every spring break for 18 years Southwestern's nursing department has gone to the Dominican Republic for their mission trip. Several nursing students are returning this year, along with their instructors.