Student Week of Prayer Continues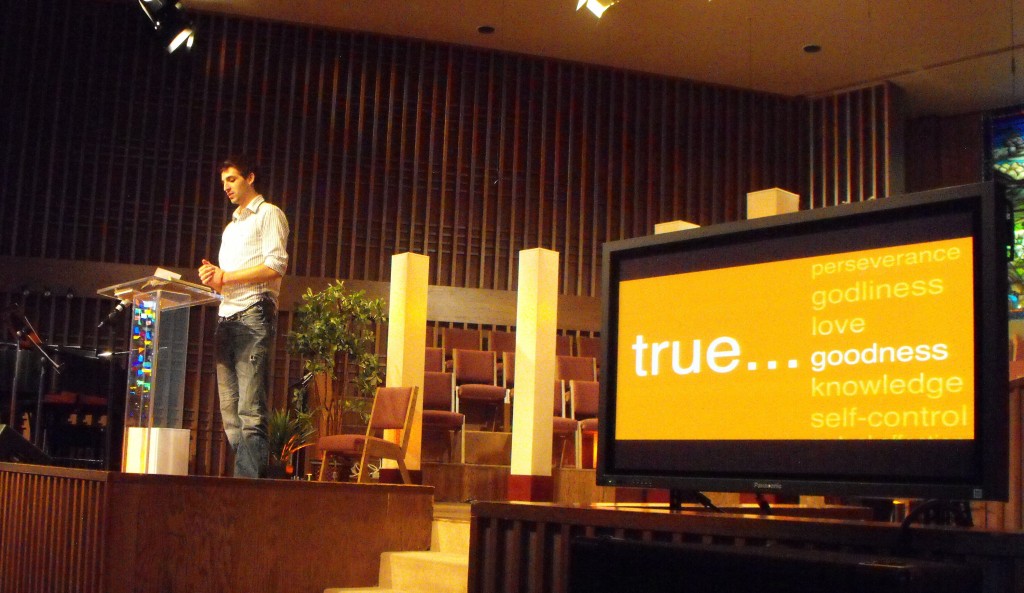 Austen Powell, freshman theology major, invites God's presence as he begins the sermon to begin the 2013 Student Week of Prayer at Southwestern Adventist University on Monday. Meeting will continue throughout the week and end next Saturday. Austin Powell's Monday morning presentation can be seen here. (Photo: Jaime Baldwin)
Southwestern Adventist University's computer science department, along with student services and student senators, planned and hosted a game night at Scales Hall on Saturday, April 9 during Senate Emphasis Week.
"The Sound of Music," the classic film starring Julie Andrews and Christopher Plummer,and directed by Robert Wise, will be presented on Saturday, Jan. 18, at 6:30 p.m. in Wharton Auditorium.
Southwestern's music department will host a student recital tomorrow evening in the Wharton Auditorium at 7. The recital will feature both voice and instrumental with a mix of different genres.