Valentine's Open House Set for Sunday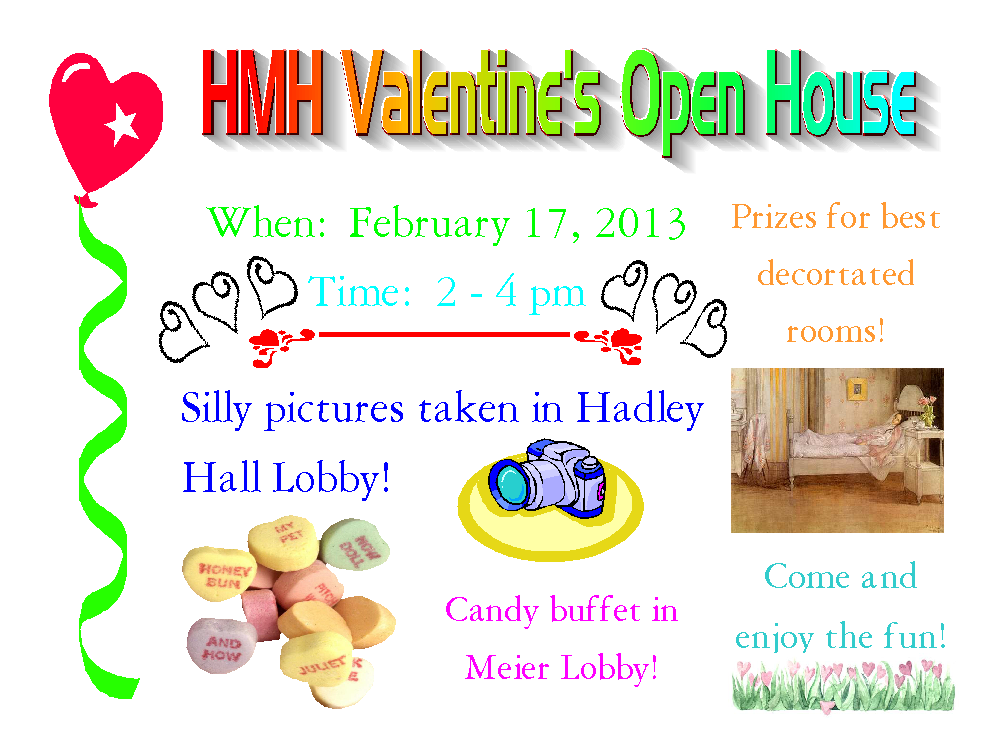 A valentine's open house will be held in all three women's residence halls on Sunday, Feb. 17 from 2 to 4 p.m. Prizes will be offered for the best decorated rooms. Meier Lobby will feature a candy buffet and photos will be taken in Hadley Hall Lobby.
Studying for classes and getting assignments in on time can be a bit stressing for either an incoming freshmen or an exiting senior. It can become quite depressing for anyone
The University Singers and the Southwestern Chamber Orchestra will present a vespers concert at the Keene Spanish SDA Church on April 20 at 6 p.m. The Keene Spanish SDA Church
Beautiful art and a worthy cause are coming together again for Southwestern Adventist University's Art for Awareness Initiative, hosted by J.N. Long Cultural Arts Complex of Cleburne.  It begins today.