Sharathon Raises $36,000 for The Journey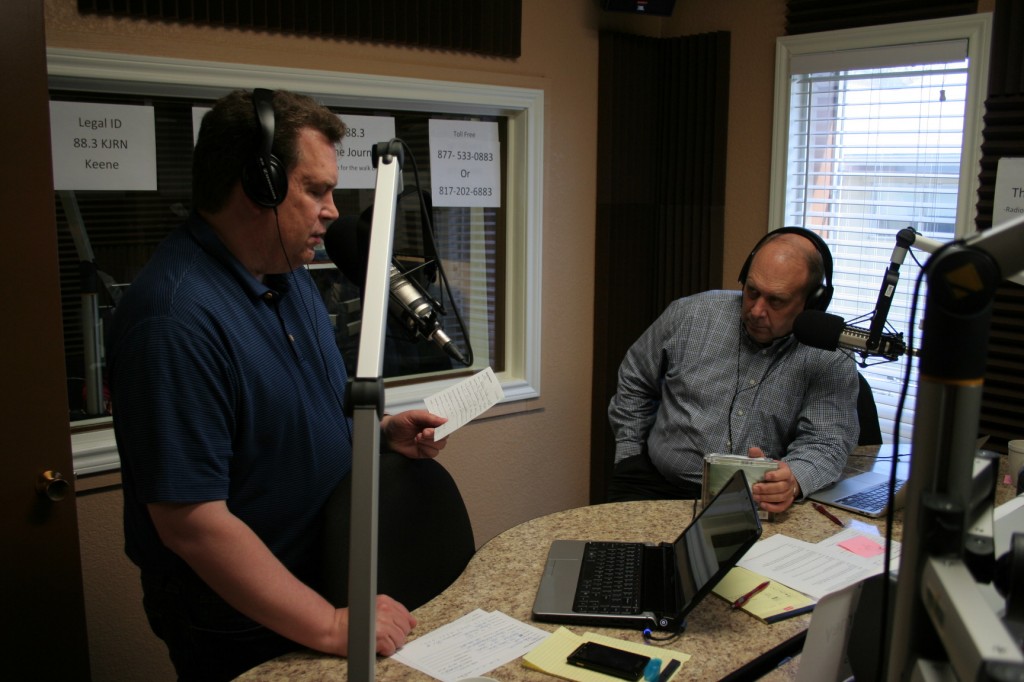 Kevin Kreuger (left) joins Lauren Libby on the air at 88.3 The Journey during the annual Sharathon April 12 and 13. The two guest hosts joined General Manager Mike Agee as announcers for the event. The two-day effort netted more than $36,000 for the campus radio station, which is the most ever brought in by a Southwestern station at one time.
Seagrass in the Caribbean will be the topic of a special presentation on Sunday, Aug. 19, hosted by Southwestern's Biology Department. The public is invited to a presentation by Dr.
Southwestern's Missions Club prepared "care kits" yesterday at Adventist Community Services' Disaster Relief Depot in Keene. This was the first of many volunteer opportunities to be offered by the Missions
Students, faculty, staff, and friends of Southwestern have the opportunity to spread Christmas cheer this weekend at "Intersection" outreach.  The group will visit homeless shelters, praying and handing out gifts,