How Is Union Different from SWAU? A Transfer Student Shares
(Edited by Herman Aguilar)
My experience at Southwestern Adventist University has been a very interesting one to say the least. I transferred from Union College last year, where I spent my first three years of college.
At Union College I had the opportunity to experience great events and meet amazing people. When I first got to SWAU I didn't know what to expect. I was curious to find out what Southwestern had to offer, but as soon as I got here I found out what it was all about. In my opinion, Southwestern can be characterized as a very social and outgoing university. Just like Union, SWAU has great school spirit and friendly people.
When I first arrived at Southwestern, I could feel the warmth of its campus by the way students and teachers interacted with each other, including me. Although new, I felt like I was welcomed. Another aspect of SWAU that caught my attention when I got here that I didn't experience at Union was the abundance of the diversity within the university. In my first day at Southwestern, I was able to meet people from all over the world, such as Argentina, Angola, and Slovakia. Although Union had people from different cultures and ethnicities, it wasn't as abundant as SWAU's diversity.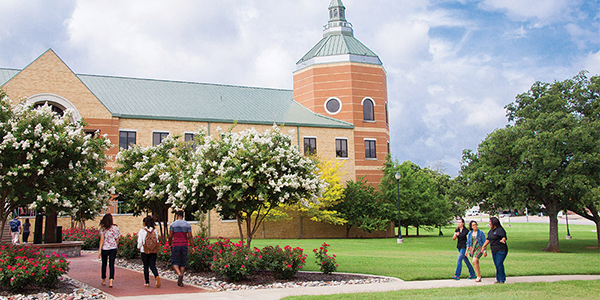 One aspect that was significantly different between my experience at SWAU so far compared to Union is the student association. In my opinion, Union College has a more structured SA than Southwestern. At Union College, students have a huge say when it comes to events, which is why students enjoy them much more and have a great time. At SWAU, I think SA lacks in that respect. If Southwestern can improve in terms of its SA structure, then I think it can be that much more enjoyable and appealing to current and future students.
Something that I really enjoy about Southwestern that I didn't get to experience at Union College is the volunteer and Sabbath activities it offers. I love to help others, so the fact that SWAU has plenty of volunteer activities and Sabbath activities to participate in to make a difference in the lives of others is something I really enjoy. Although Union College does have an athletics department, it didn't have my favorite sport, which is soccer. So when I found out that Southwestern had a women's soccer team, I was thrilled. I had the opportunity to play in the women's soccer team last year and I enjoyed many memorable experiences with my awesome teammates.
Both Union and SWAU share the feature of caring and loving teachers. Both schools have teachers that not only care about their students' academic success but who also care for their spiritual and emotional life.
My experience at Union College and Southwestern has been as much different as they have been alike. Although they are different it many aspects, they share many of the same values and beliefs. My experience at SWAU has been an unforgettable one so far and I hope I can make many more memories in the year to come.
(Edited by Keysha M. Ortiz Ramos and Jordan Greene) Elevate hosted a game night on Saturday, Sept. 24. Elevate is a ministry that Keene Church provides for the young adults
As the days start getting colder, being healthy and having a strong immune system is super important if you want to keep from getting a cold and being down for
Here is a multimedia assignment by Michael von Maltitz for Photojournalism. Enjoy. Share this: