Relax. It's Almost Dead Week.
Universities everywhere have formed a tradition of calling the week before finals Dead Week. This whole week is dedicated to not only studying for their final exams but also getting all those last-minute term papers submitted as well. This is known to be one of the most stressful weeks for a college student.
The Southwestern Adventist University's Student Association takes it upon themselves to relieve some of that stress. The Student Association plans an event for every night of Dead Week. These events are the final events the Student Association has planned for the entire student body to congregate before the summer.
Denisse Luque, a junior psychology and education major, states she really appreciates the SA events. Luque appreciates that even though this week is just a reminder that school is almost out, SA still hosts stress relieving events.
Maria Mendez, a junior psychology major, looks forward to Dead Week. Even though this week is a wake-up call, she sees this as the final moments the student body has to interact before having to part.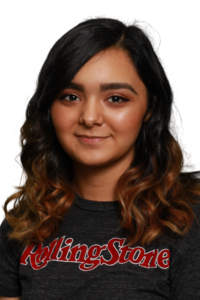 Eva Wong, a sophomore kinesiology major, looks forward to these SA events because it gives the mind a break from all the studying.
When asked what they would like to see be brought back from previous Dead Week events, all three young ladies said "Dogs!" This year, Dead Week will take place April 23- 27. We look forward to seeing what the Student Association team has up their sleeve for the 2018 Dead Week.
Southwestern Adventist University's small choir, the University Singers, recently spent 12 days on a musical mission trip in Puerto Rico.  The group toured the entire island, singing 15 concerts and
She came to earn a degree, and fell in love with the Southwestern education department and teaching.
Daniel Perez didn't think he could attend Southwestern Adventist University because he felt he couldn't afford the tuition. Four years later, he's set to graduate from Southwestern as 2015 senior